Appointment-Only COVID-19 Community Vaccination Site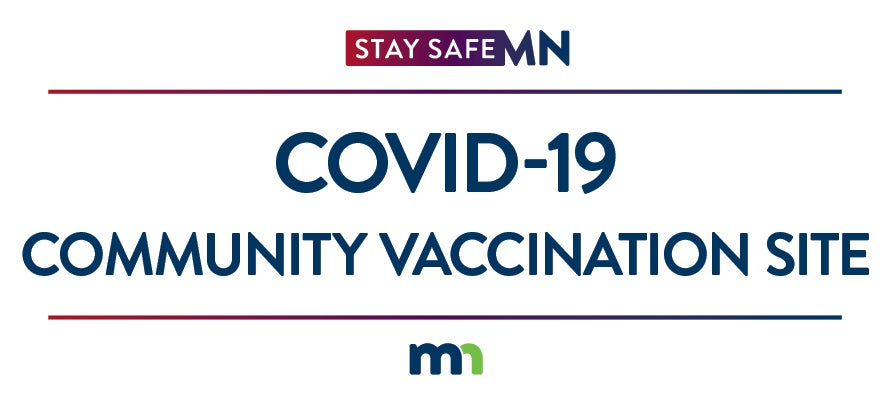 Appointment-Only COVID-19 Community Vaccination Site
Event Info
Governor Tim Walz has announced a community vaccination site at Roy Wilkins Auditorium inside Saint Paul RiverCentre as part of the State of Minnesota's Community Vaccination Program (CVP). Vaccinations are by appointment only. This is a Pfizer vaccine site and is accepting ages 12 and older.
To help you find out when, where, and how to get a COVID-19 vaccine, the state encourages you to sign up for the Minnesota COVID-19 Vaccine Connector at vaccineconnector.mn.gov. If you have questions about the Vaccine Connector or need assistance signing up, please call the Vaccine Connector Hotline at 833-431-2053 between 9:00 a.m. and 7:00 p.m., Monday through Friday.
When is the vaccine site open?

VACCINATION SITE HOURS:

12:00 p.m. - 6:00 p.m.

Parking

Limited free parking is available at the RiverCentre Parking Ramp, located at 150 W. Kellogg Boulevard, Saint Paul.

Indicate to the attendant that you are attending the vaccination clinic and you will be admitted at no charge. Free parking is limited and is not available before or after scheduled vaccine hours each day.

Metered parking is also available by Rice Park.

Mobility Info

The RiverCentre Parking Ramp is attached to Roy Wilkins Auditorium but will require a 5-10 minutes to walk from the parking ramp to the vaccination site. For individuals with difficulty walking distances or varying elevations, it is recommended you give yourself extra time or be dropped off at the Rice Park entrance at Washington Street and 4th Street. Parking is not permitted in front of Saint Paul RiverCentre. If you are dropping someone off, please do so and then wait in the RiverCentre Parking Ramp (free of charge).

Entrances to Access Roy Wilkins Auditorium

Click here for a map of the three entrances to access Roy Wilkins Auditorium.

The entrance to Roy Wilkins Auditorium is located inside Saint Paul RiverCentre, on the north side. To access its entrance:

Take the skyway across Kellogg Boulevard that connects the RiverCentre Parking Ramp to Roy Wilkins Auditorium.

Enter at the door on W. Kellogg Boulevard at the east end of Saint Paul RiverCentre next to the exterior electronic marquee sign.

Enter at the Rice Park entrance, located near the Herb Brooks statue on Washington Street and 4th Street.