Catering
A passion for food. An obsession with detail.
Gone are the days of bad convention center food. The award-winning MHC Culinary Group serves a 5-star catering experience time and time again. You have our promise that your guests will leave raving about the food.
MHC Culinary Group has developed a stellar reputation for planning and executing premier events. Food is what people remember and more importantly is a key ingredient to creating wonderful memories.
Created by the same team of hospitality professionals that developed many of the Twin Cities' most notable hospitality brands such as The Saint Paul Hotel, the St. Paul Grill and Pazzaluna, MHC Culinary Group is committed to providing a dining experience that enlivens the senses, anticipates the unexpressed service needs of our guests and accentuates any event regardless of size or location.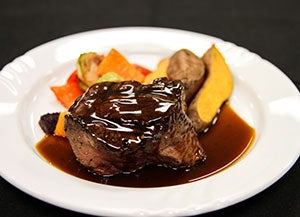 Contact MHC Culinary Group
MHC Culinary Group
175 West Kellogg Blvd.
Suite 503
Saint Paul, MN 55102
Main: 651-265-4800