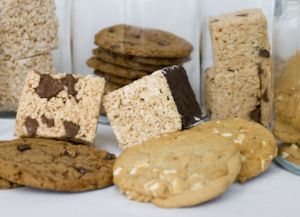 Headwaters Café
Located on the lobby level of Saint Paul RiverCentre, Headwaters Café offers visitors a fresh-from-scratch alternative to standard convention center hospitality.
Our extensive menu of soups, salads, sandwiches, desserts and daily features, along with your favorite coffee, tea or latte, is sure to offer something for everyone.
Location: Kellogg Lobby – Saint Paul RiverCentre
Hours: Hours vary based on event schedule.
To go orders are encouraged. Call (651) 726-8402 to place your order.
Now accepting Apple Pay, Google Pay and Samsung Pay.