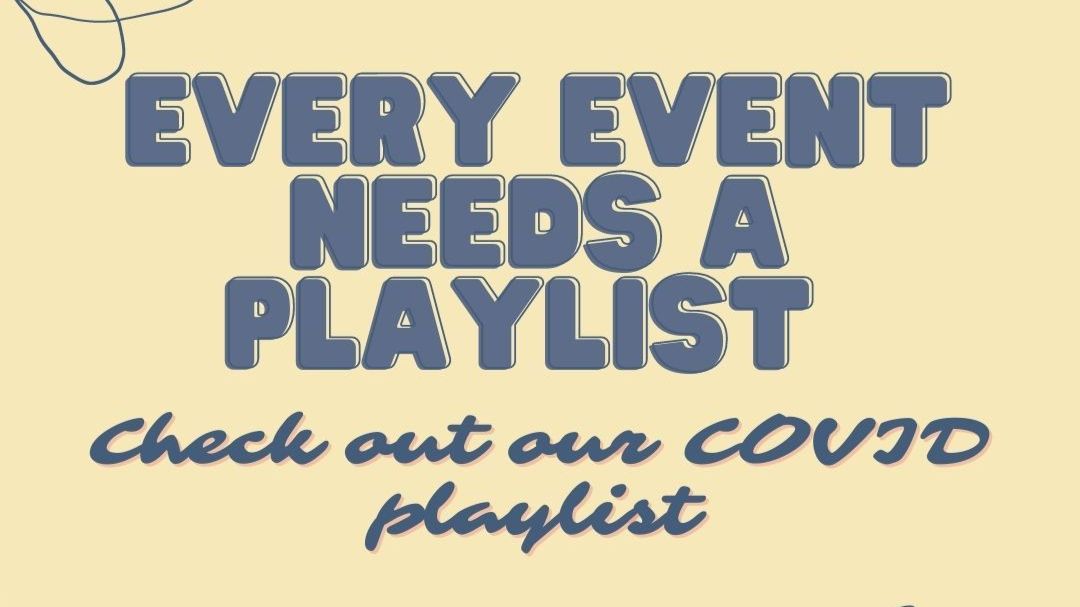 Feb

11

, 2021
What's on your COVID playlist?
Music. It is a must have at an event.
It sets the tone (see what we did there?), creates atmosphere and connects the guests to vibe of the event.

It's why we have a playlist for almost every event imaginable...or so we thought. During this unique time, we found ourselves scratching our heads as to what type of music fits a pandemic?

Our team wasn't short on ideas. Check out the COVID playlist our staff had fun putting together:
Virtual Insanity – Jamiroquai
Don't Stand So Close To Me – The Police
Work From Home – Fifth Harmony
All By Myself – Celine Dion
From A Distance – Bette Midler
It's The End Of The World As We Know It – R.E.M.
Apocalypse Please – Muse
Six Feet Apart – Luke Combs
Stay Home – Big & Rich
Don't Get Around Much Anymore – Tony Bennett & Michael Bublé
U Can't Touch This – MC Hammer
What's on your COVID playlist?