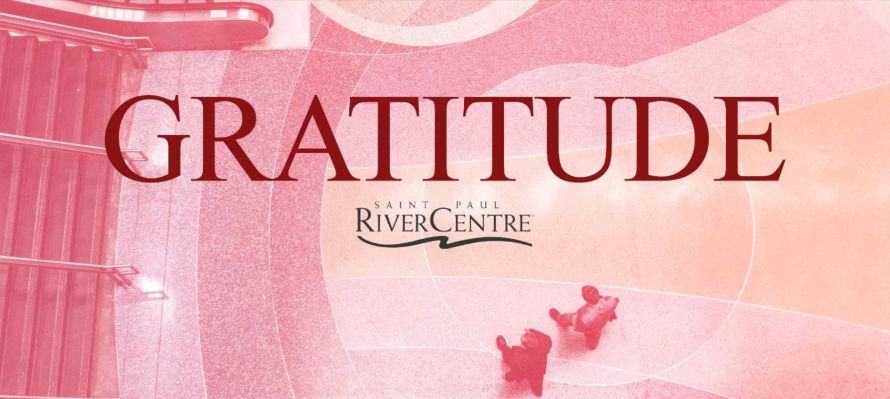 Feb

12

, 2019
We Love Our Clients
Local & Meaningful Gifts To Show You Care
Some of the best moments of GRATITUDE come after being in the trenches with someone or working side by side to pull off great events. Our team is lucky enough to experience these authentic moments, day in and day out.
We watch our clients work tirelessly to coordinate plan A…and B…and C, oh and to respond to the curve ball that wasn't in any of those plans. If we did our jobs right, we were part of helping divert those curve balls or execute any of those plans (A – Z).
And while these times can be difficult and stressful, we believe there is magic in those moments. They are opportunities to make us better at our jobs, strengthen our perspectives, refine the creative sides of our brains and grow closer with others. We would argue that while the "easy" events are cherished, the hard moments are equally as special. For in those times, our clients quickly become family.
So we ask ourselves, how do you really express true gratitude to people that feel like family? By real gratitute, we're talking about displaying real thanks...more than just a generic card or a trinket for the desk. We want our clients to truly know how thankful we are for trusting us with their events.
So this year, we selected meaningful gifts from several local businesses that create inspiring products that are not only beautiful, but are also making an impact on the communities that we all serve. We hope that these gifts will not only be a symbol of our heartfelt thanks to our clients, but will also leave them with a warmth in their heart and an optimism about the good happening in our communities.
First up...Woodfire Candle Company. Based in Duluth, Minnesota, this artisan candle is made of American-grown soy wax, which is renewable, clean burning and long lasting. The soft wood wick crackles softly as it burns, reminiscent of wood burning in a fireplace.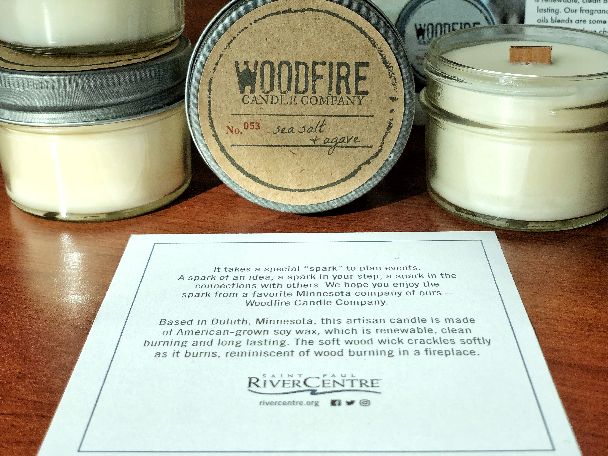 Hippy Feet Socks – Our clients are on their feet a lot and a gift for those tootsies seems like a welcome gift. But we want our clients to know that Hippy Feet socks are so much more than smart looking footwear. This Minnesota-based corporation is dedicated to supporting the homeless population. Using a portion of all their proceeds, Hippy Feet provides transitional employment opportunities to youth that are experiencing homelessness. And for every pair of socks sold, another pair is donated to a person in need.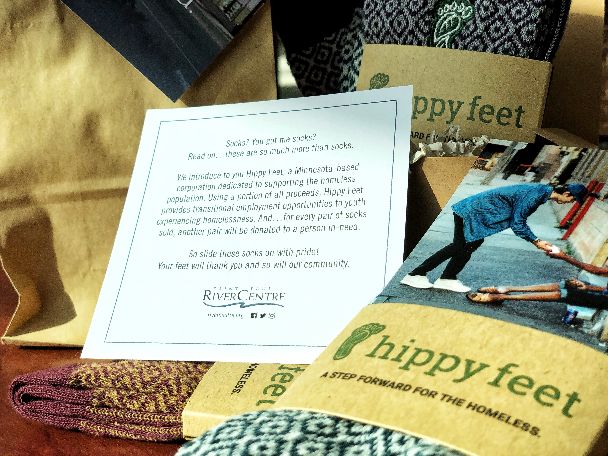 Woodchuck Notebooks – We present Woodchuck Notebooks to our clients as a place to house all their greatest ideas and inspiring thoughts. We also hope they feel inspired by the sustainable vision of this local company. Woodchuck is on a mission to reforest the planet. In fact they plant one tree for every product purchased. Thus far, over 1.3 million trees have been planted on all seven continents.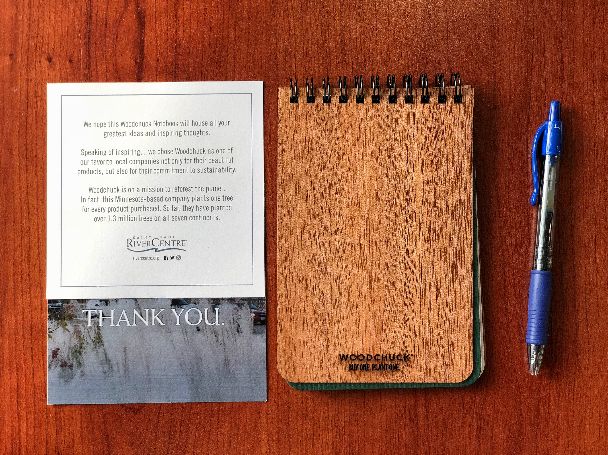 Bare Honey – Without a doubt, we work with a lot of busy bees. Saying thank you with delicious honey from Minnesota based Bare Honey is without a doubt, a sweet token of our gratitude. But more than being delicious, this family run business' mission is to raise awareness of the pollinator decline and sustainably keep bees in harmony with nature. A portion of all their proceeds is donated to nonprofit organizations that are striving to protect these important pollinators.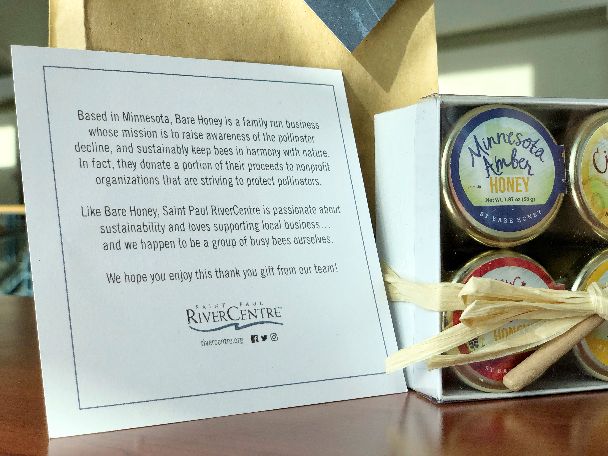 WAAM Reusable Lunch Sacks – When we came across the Minnesota-based company called WAAM Industries, we knew their gifts would be perfect for our event planning clients. WAAM stands for We Are Always Moving. Perfect, right? Our clients are moving at such a fast pace that we often need to remind them to slow down and take care of themselves. Hopefully, our clients will be inspired to pack their daily lunches in this durable cotton canvas lunch sack (that is waxed with a water resistant beeswax blend by the way). As WAAM says, "We all grow up, but there are some things we should never grow out of," thus these adorable lunch sacks.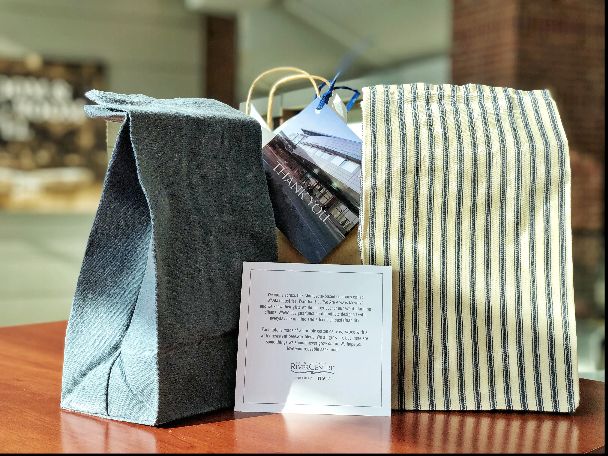 Deneen Pottery Mugs & Legacy Chocolate Coffee - Last but not least, we know that many of our clients are fueled by great coffee. We hope that when they have that first cherished sip in the morning, they think fondly of our team. We have worked with Saint Paul's Deneen Pottery, a second generation family business, where their goal is to create functional, beautiful, hand-thrown stoneware. Each mug is individually created by hand, so no two are exactly alike. (Just like our events!) And what would a mug be without coffee to fill it? Just up the road from us sits Legacy Chocolates, a small business committed to using real ingredients, not corn syrup or preservatives to make decadent sweets and treats that are wholesome and nutritious. Legacy Chocolates medium roast whole bean coffee blend comes from three different continents and is a favorite of many.