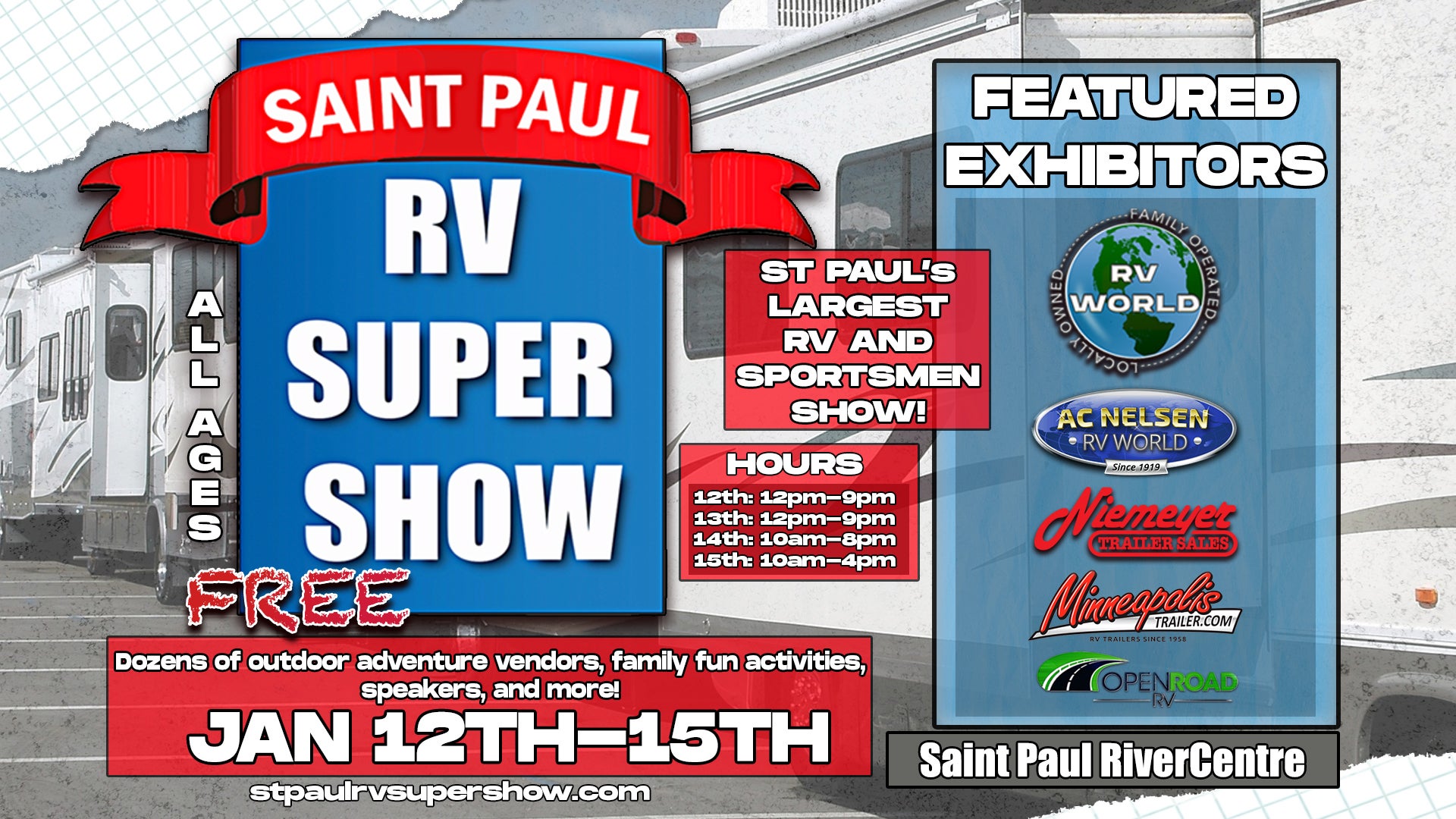 Dec

28

, 2022
St. Paul RV Supershow Comes to Saint Paul RiverCentre January 12-15
SAINT PAUL, MN - The St. Paul RV Supershow, the largest RV and Camping convention in the area which showcases premier RV dealers in the state of Minnesota, comes to Saint Paul RiverCentre January 12-15. During the four-day event, attendees will browse a plethora of camping, RV and outdoorsy vendors that will bring their own unique offerings to the table. In addition, live events and interactive exhibits are sure to keep the whole family busy.
The show will feature a variety of outdoor adventure exhibitors in areas like hunting and fishing, family fun activities, speakers and more. Featured exhibitors include RV World, AC Nelsen RV World, Niemeyer Trailer Sales, MinneapolisTrailer.com and Open Road RV.
This show is free for all ages! Take the opportunity to explore the tools to forage your own travel story, and have the family enjoy every second of it. Regardless of the destination, the journey is a big part of the adventure.
###
EVENT: St. Paul RV Supershow
DATES: Thursday-Sunday, January 12-15, 2023
HOURS:
Thursday, January 12: 12 p.m. – 9 p.m.
Friday, January 13: 12 p.m. – 9 p.m.
Saturday, January 14: 10 a.m. – 8 p.m.
Sunday, January 15: 10 a.m. – 4 p.m.
ADMISSION: Free for all ages