Feb

9

, 2018
Super Bowl LII "Bold North"
The Power of Community Opportunities
If you live in Minnesota, you couldn't go anywhere in early 2018 without hearing about the NFL's Super Bowl LII. When I look back on this time, it won't be the game that I remember (well maybe a little….it was an epic game after all), but instead it will be the pride our local communities displayed that will resonate the most.
The "Bold North" campaign stretched far beyond a catchy phrase to make freezing weather sound appealing. For weeks leading up to the Super Bowl, Minnesotans managed to distract visitors from the sub-zero temps and redirect their attention to the many great things about our beloved Minnesota community. Throughout the week, countless parties and interactive events took place in which our community exhibited local pride in their swag, their local coffee, and more importantly in their infamous "Minnesota Nice" interactions.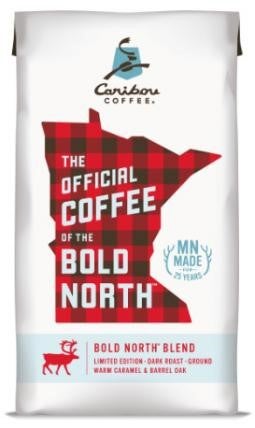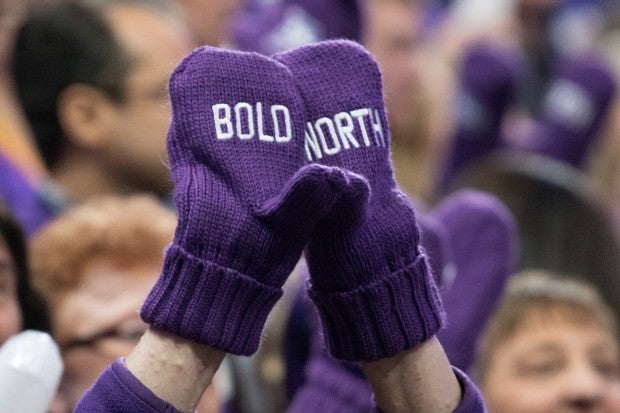 PARTY WITH A PURPOSE – THE ESSENCE OF SERVING COMMUNITIES: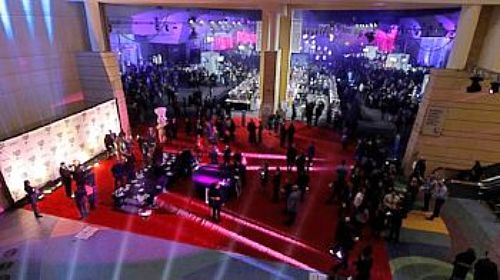 Here at Saint Paul RiverCentre, we welcomed thousands of guests to the Taste of the NFL's 27th Annual Party with a Purpose. This event was designed to raise money to battle hunger in our communities, not only here in Minnesota, but in every NFL city across the nation. It was an event perfectly suited for our venue and made a huge impact across the nation. Check out this video for highlights of an amazing night.
If there is one thing we can learn from hosting the Super Bowl, it is that opportunities to celebrate our communities should never be overlooked.
So of course, this got me thinking about all the incredible community work that happens inside of Saint Paul RiverCentre each year. How lucky are we to be able to serve so many different communities each and every day? A venue built at the heart of the community…for the community. Here are just a few examples of these moments.
SERVING COMMUNITIES FAR BEYOND OUR OWN
Feed My Starving Children Somalia Mobile Pack: 5 million meals. 15,000 community volunteers. All working together to pack meals for the children in Somalia.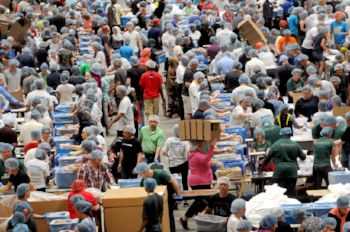 BRINGING MINNESOTA STUDENT COMMUNITIES TOGETHER YEAR ROUND
There may not be a stronger sense of community then when students fill the building. The halls are filled with the sound of marching bands, followed by students in letter jackets and pom hats donning their alma mater. We celebrate with these students year round – whether they are receiving their high school diplomas, lining up for the Let's Play Hockey Expo, or being honored at one of the many celebratory banquets held in their honor.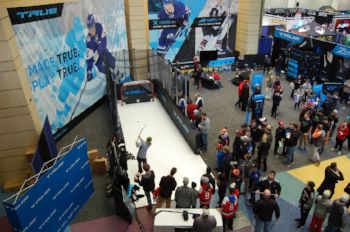 A TRAINING CENTER FOR OUR PUBLIC SERVANTS
This venue is proud to serve as a training and educational site for our Minnesota public servants. We welcome men and women from Police Departments, Homeland Security, Railroad and Maritime Security, Fire Stations, the Army National Guard and our personal favorite, our furry (and smart) public servants from the K9 units.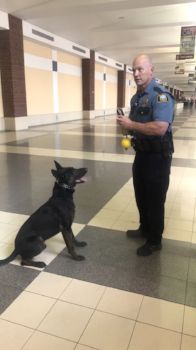 CELEBRATING NEW COMMUNITY MEMBERS
Without a doubt, some of the most meaningful community moments happen at the many naturalization ceremonies that occur here each year. Guests arrive as citizens of a different country and leave as proud, new American citizens.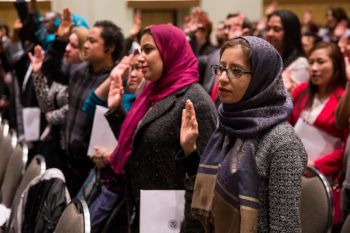 These moments above are just a drop in the bucket of all the communities that come together in our venue each year. In many ways, it was no surprise that the community vibe would be so strong at Super Bowl LII. If we keep our eyes open, we see this community doing amazing things each and every day. We are so proud to be a part of it.