Nov

13

, 2018
Happy 40th Anniversary, Hmong New Year
The end of November has always held a special place in my heart: fall turns into winter, school break is on the horizon, spending time with loved ones during Thanksgiving, prime time for holiday shopping and of course, the Hmong New Year.
The Hmong are a distinct ethnic group from Southeast Asia who began coming to Minnesota in 1975 as refugees from the destructive wars that had ravaged their homelands in Laos. According to the Minnesota Historical Society, there are more than 66,000 Hmong in Minnesota today, and the Twin Cities metro is home to the largest concentration of Hmong in America.
This year marks the 40th Annual Minnesota Hmong New Year at Saint Paul RiverCentre. When I was young, I remember being excited to welcome family from all over the world to Minnesota to enjoy our Hmong-American Thanksgiving feast and bring them to the celebration at Saint Paul RiverCentre the following Friday through Sunday.
Growing up, I can vividly recall attending the celebration with my grandma and friends (aka my older cousins), as well as parents and siblings. As a child, I'd tag along with my grandma to help prepare and support my aunt throughout her dance competition. As pre-teens and teenagers, my cousins and I would attend the celebration to meet up and hang out with our friends. As a young adult, I attended with my immediate family for the delicious dining options.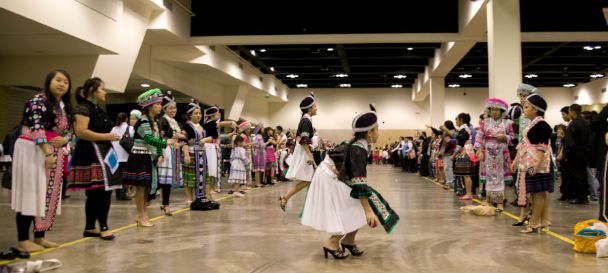 My most favorite thing about attending? Getting to see everyone in their best-dressed Hmong clothes. Traditional Hmong clothing consists of bright colors and unique patterns, and is worn depending on the type of Hmong you are. Just like fashion in any other sense, throughout the years styles have evolved from what they once were. More often than not, now you see modern Hmong clothing which is not tied to a certain type of Hmong but rather personal style preferences. From young to old, men to women, there is no limit to variety.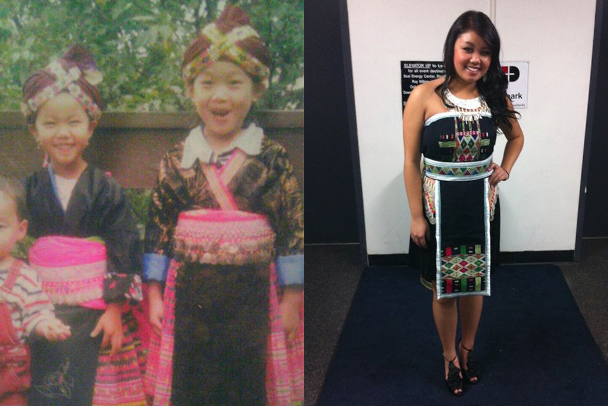 The atmosphere at Hmong New Year can only be described as one thing: lively. From the bazaar, to the pageant, to the dance competition and even the live performers, there's no form of entertainment you can't enjoy. If you don't have plans the weekend following Thanksgiving, I recommend you check out the Minnesota Hmong New Year!
Emily Yang is a Hmong American citizen who serves as the Publicist for the Minnesota Wild. She has attended numerous Hmong New Year celebrations while growing up in the east suburbs of St. Paul and is passionate about events, community and connecting with others.