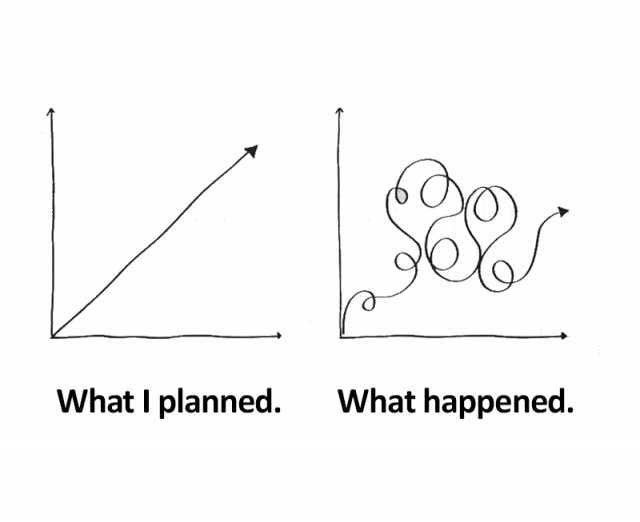 June

29

, 2021
Eight Tips For Less Stress When Planning Conferences
Let's face it, meeting planning can be a stressful job. Endless moving pieces, changes galore, and curve balls...lots and lots of curveballs. In a perfect world, an event goes according to plan. The reality is the route from A to B is often a squiggly line versus the straight one we designed in our minds. Our team of event managers put together a few easy tips to lessen the stress when planning conferences.
Load-In Day: If possible, add a load-in day to your conference or meeting to allow yourself time to get everything set and in place before your guests arrive.
Rehearsal: When the lights come on and the mics are hot, you count on your speakers to be at their best and keep things moving. However, things happen. Build in a technical rehearsal whenever possible to ensure your videos and presentations are show ready, and your speakers and technicians know what to expect.
Signage: Consider that your guests' experience starts from the minute they park or approach the venue...not once they are physically in the space. Make sure you have directional signage or better yet, people to greet your guests as they enter the facility. This is your opportunity to make a great first impression.
Trust Your Venue Staff: Your convention center staff is 100% dedicated to making events happen. Tap into your venue event manager for ideas and suggestions. Chances are they've seen it done well and not so well. Learn from what they've seen and experienced.
Request an Estimate: Event details frequently change. Work with your venue event manager to request an estimate throughout the planning process so you aren't caught off guard if (or when!) anticipated expenses change.
Timeline: Build in buffer time in case your event runs behind schedule. Make sure you are offering breaks for your attendees to keep them refreshed and excited about the day.
Catering Tip: What goes up must come down. We often forget that everything set on the tables needs to be cleared when the program ends. Anticipate extra time for the catering team to remove all remaining silverware, china, glassware, service items, trash, etc. from tables.
Dedicate staff or volunteers to assist with the END of your event: Don't overlook the need for event support at the end of your event to pack up boxes, floral, auction items, etc. and get everything loaded out. Defining a great load-out plan will be a detail you won't regret implementing when you are tired at the end of your conference.