Nov

28

, 2018
DIY Holiday Ideas From Our Partners at Gertens
The holiday event season is upon us! This often means our event planner friends are putting their skills to the test both at work and at home.
Here at Saint Paul RiverCentre, our staff looks forward to the day in late November when our talented partners from Gertens arrive to prepare our entrances for the holiday season. Maria and her team work magic to transform the fall planters to the winter versions and then we all quickly go home and try to mimic Gerten's work on our own...wondering why we can't get ours to look quite as beautiful as Maria's.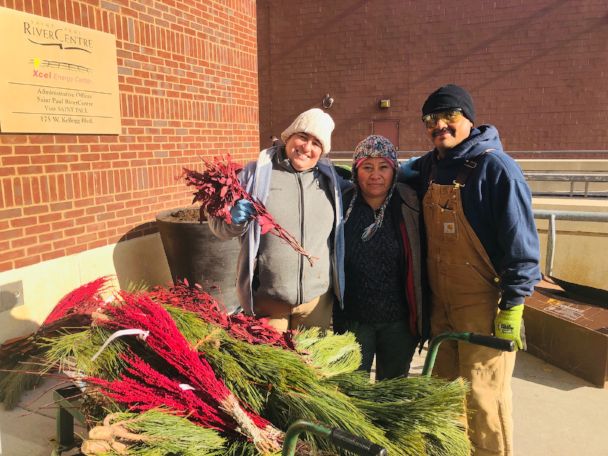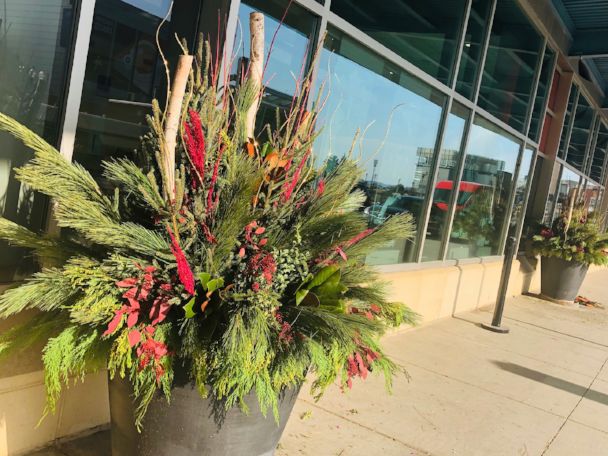 When we visited the Gertens' winter workshop, the artistic team of designers make it all look so effortless, but I know it is an art and am in complete awe. They work inside a quaint building that feels much like Santa's workshop. Strong aromas of pine fill the air, festive music is playing and you can't believe your eyes when you look around to see all of the holiday creations being made. They tell me that they have created thousands of planters, wreaths, decorative swags and holiday chandelieres. Click here for a behind the scenes look!
While it is tempting to purchase one of the premade works of art for my doorstep and call it my own, the team at Gertens believes in me and tells me they can send me on my way with an easy five step cheat sheet to create my own doorstep masterpiece.
I agree to the challenge. After all, there is something special about creating something of your own. Not only does it put you in the holiday spirit, but there's a true sense of pride in making something yourself and putting your own personal touches into the final product. I left with confidence and excitement for the challenge ahead.
We hope this holiday season you feel inspired to take on the five step challenge and if you're not up for it, well...we're certain you'll be able to find something else that will inspire you at Gertens this holiday season.
FIVE EASY STEPS TO CREATING THE PERFECT HOLIDAY PLANTER
SUPPLIES: Large Pot, Potting Soil, Spruce Tips, White Pine Boughs or Red Pine Boughs, Dogwood Twigs, Magnolia Leaves
STEP 1: Fill a large pot with regular topsoil or a semi-heavy potting mix. Push your tallest spruce tip (you can also use balsam tips) into the center of the pot.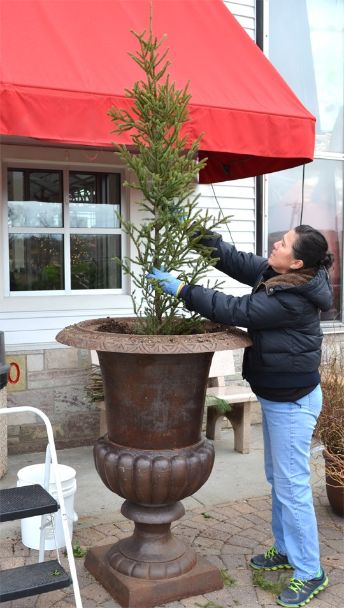 STEP 2: Accent around your center spruce tip with smaller spruce tips and white or red pine boughs. This will bring some width and shape to your pot. Gertens Tip: Keep your wider boughs in close to fill in the center and thinner boughs jutting out just past the pot's rim.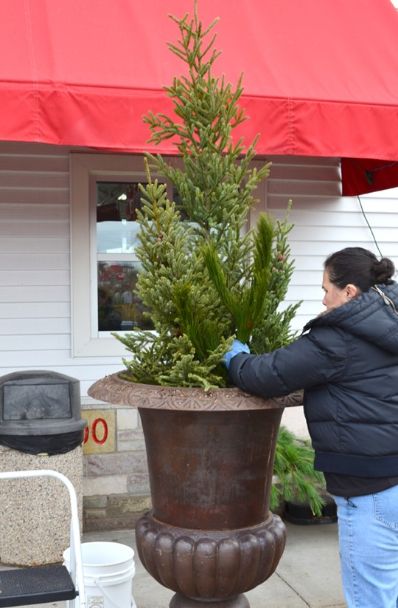 STEP 3: Continue to add pine and spruce all the way around the pot 360 degrees to maintain a full look at any angle.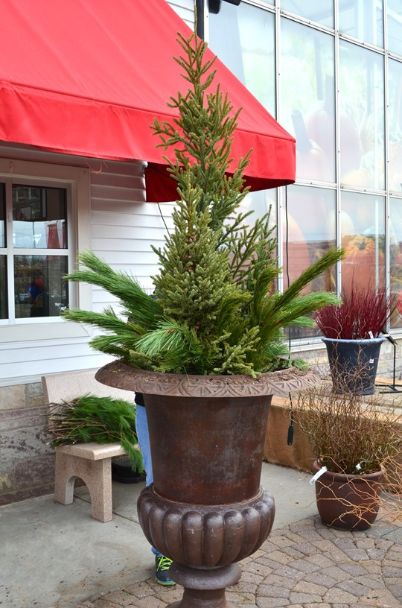 STEP 4: Continue to layer up and taper in with Pine Boughs until a cone shape takes place.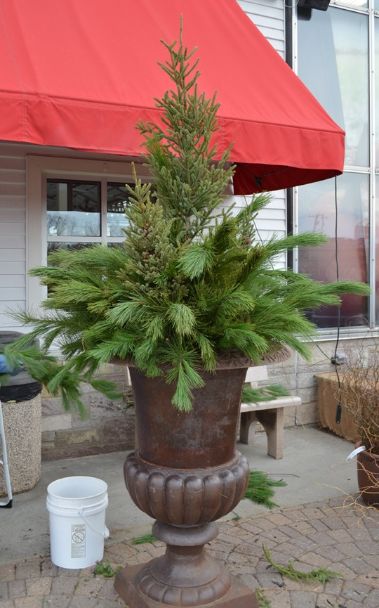 STEP 5: Add accent pieces to add variety in color. Dogwood branches for contrast and pop or magnolia leaves to offer both light and dark shades. Consider adding pinecones and ribbon for a touch of holiday color and texture. Gertens Tip: Secure ribbon and pinecones to your greens with paddle wire to keep in place even in the wind.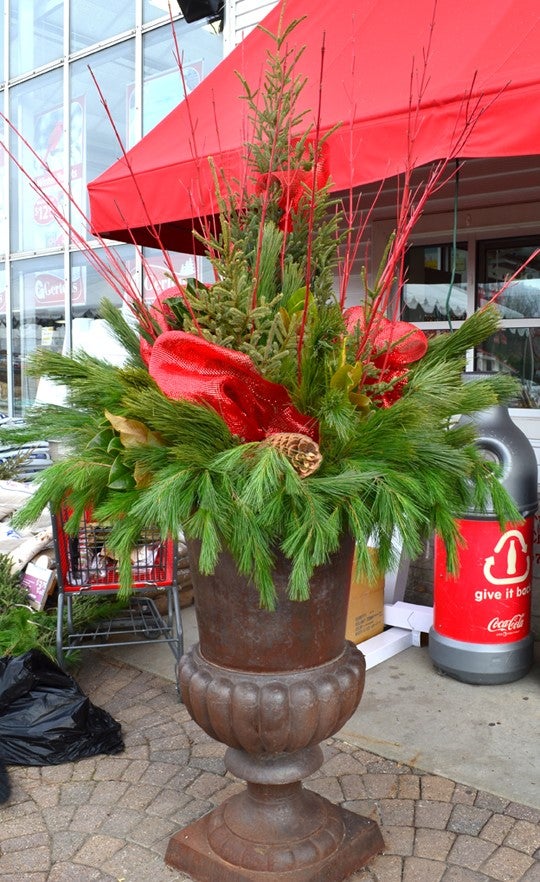 Enjoy!