Mitchell Hamline School of Law Commencement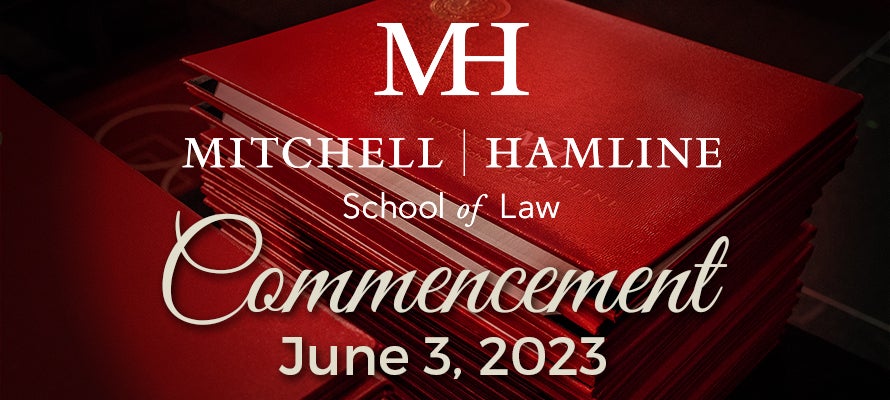 Mitchell Hamline School of Law Commencement
Event Info
We are happy to announce that the 2023 Commencement ceremony will be held at 2:00 PM (CT) on June 3, 2023 at The Legendary Roy Wilkins Auditorium in Saint Paul, Minnesota.
In addition to the return to an indoor venue that is independent from outdoor weather conditions, we are excited to land in a location named after Saint Paul local, Mr. Roy Wilkins.
The commencement speaker will be Judge Sarah Wheelock of the Minnesota Court of Appeals.
Parking

Attendees are encouraged to park in the RiverCentre Parking Ramp which is located on Kellogg Boulevard and offers skyway access to Roy Wilkins Auditorium.