Minnesota Digital Government Summit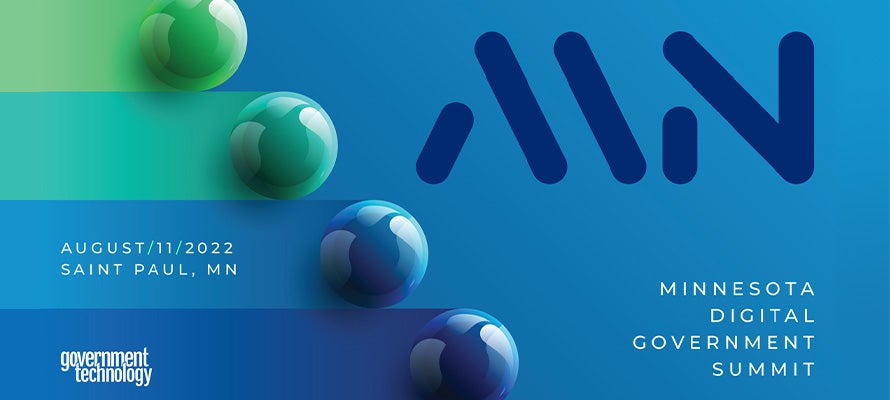 Minnesota Digital Government Summit
Event Info
8:00 AM - 4:30 PM
Government Technology's passion is promoting best practices and spurring innovation in the public sector – more important than ever in challenging times like these. The Minnesota Digital Government Summit offers a unique opportunity to explore a variety of technology topics and possibilities. Please join us for a day of powerful sessions that provide inspiration, participation, education, and thought-provocation!
Registration and General Assistance

For registration and general assistance, contact:

Lauren Kouba
Government Technology
(916) 932-1408
lkouba@erepublic.com

Sponsorship Opportunities

Sponsorship opportunities are available. For more information, contact:

Heather Earney
Government Technology
(916) 932-1339
heather.earney@erepublic.com

COVID-19 Protocols

Government Technology will continue to monitor and adhere to state and local COVID-19 guidelines at this event. Registrants are encouraged to stay up-to-date with current guidelines and we ask that you review these for any changes before attending the event.

Parking

Attendees are encouraged to park in the RiverCentre Parking Ramp which is located on Kellogg Boulevard and offers skyway access to Saint Paul RiverCentre.