Fresh Energy's 2023 Benefit Breakfast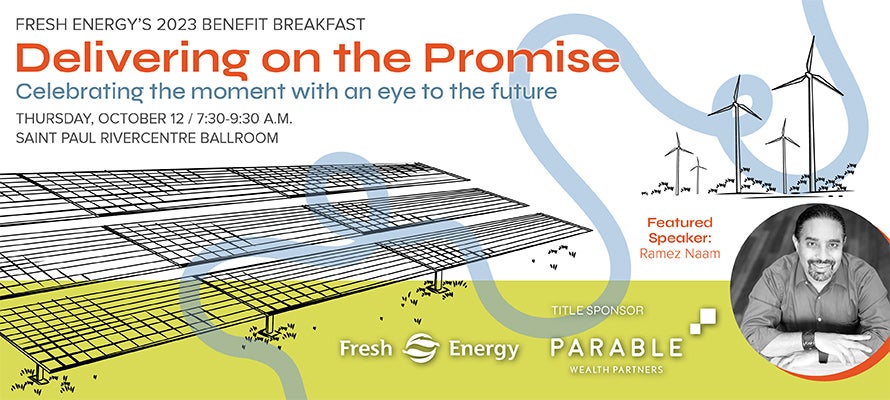 Fresh Energy's 2023 Benefit Breakfast
Event Info
8:00 - 9:30 a.m.
The "Fair of the Future" all-electric showcase opens at 7:30 a.m.
Reserve your spot today for Fresh Energy's 8th Annual Benefit Breakfast—Delivering on the Promise: Celebrating the moment with an eye to the future—taking place on Thursday, October 12, at Saint Paul RiverCentre.
We hope you will join us for a high-energy program featuring climate tech entrepreneur Ramez Naam and Fresh Energy's new executive director Brenda Cassellius. Together, with special guests, they will host an engaging discussion delving into why the stakes have never been higher when it comes to making our clean energy future a reality—and the crucial role Fresh Energy is playing to make it possible.
Registration is required by September 28, 2023.
Parking

Attendees are encouraged to park in the RiverCentre Parking Ramp which is located on Kellogg Boulevard and offers skyway access to Saint Paul RiverCentre.