2021 MARRCH Annual Conference & Expo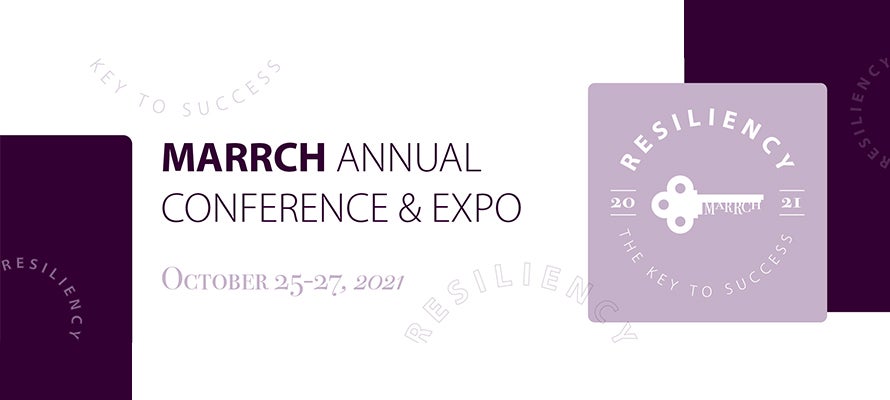 2021 MARRCH Annual Conference & Expo
Event Info
October 25 - 27, 2021
8:15 a.m. - 5 p.m.
MARRCH is looking forward to welcoming attendees back to the 2021 MARRCH Annual Conference + Expo. This year's theme is Resiliency: The Key to Success! Our community's resiliency has been a great example that deserves to be celebrated!
The MARRCH Education Committee has lined up thought leaders, innovators and people of excellence to share their knowledge, experience, and success. In addition, we have expanded the Expo Hall and opportunities to engage with speakers, attendees, sponsors and exhibitors.
Let us welcome you back to MARRCH's first in-person event – the 2021 MARRCH Annual Conference + Expo – October 25-27 at Saint Paul RiverCentre!
Registration Information

Full Conference / 1 Day Only / 2 Day Only
Member: $425 / $225 / $400
Non-member: $500 / $275 / $475

Exhibitor-Sponsor Opportunities

Parking

Attendees are encouraged to park in the RiverCentre Parking Ramp which is located on Kellogg Boulevard and offers skyway access to Saint Paul RiverCentre.