Marketing Services
You've picked a date and booked the venue. How do you get the word out? Our marketing and public relations team is pleased to provide a variety of services to enhance and promote your event.
Marketing Services Include: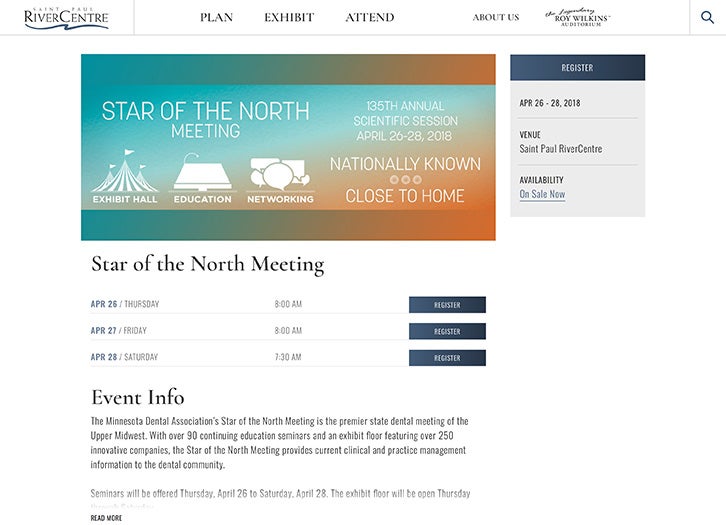 Website
Complimentary, detailed listing on our highly visited website with a link to your site.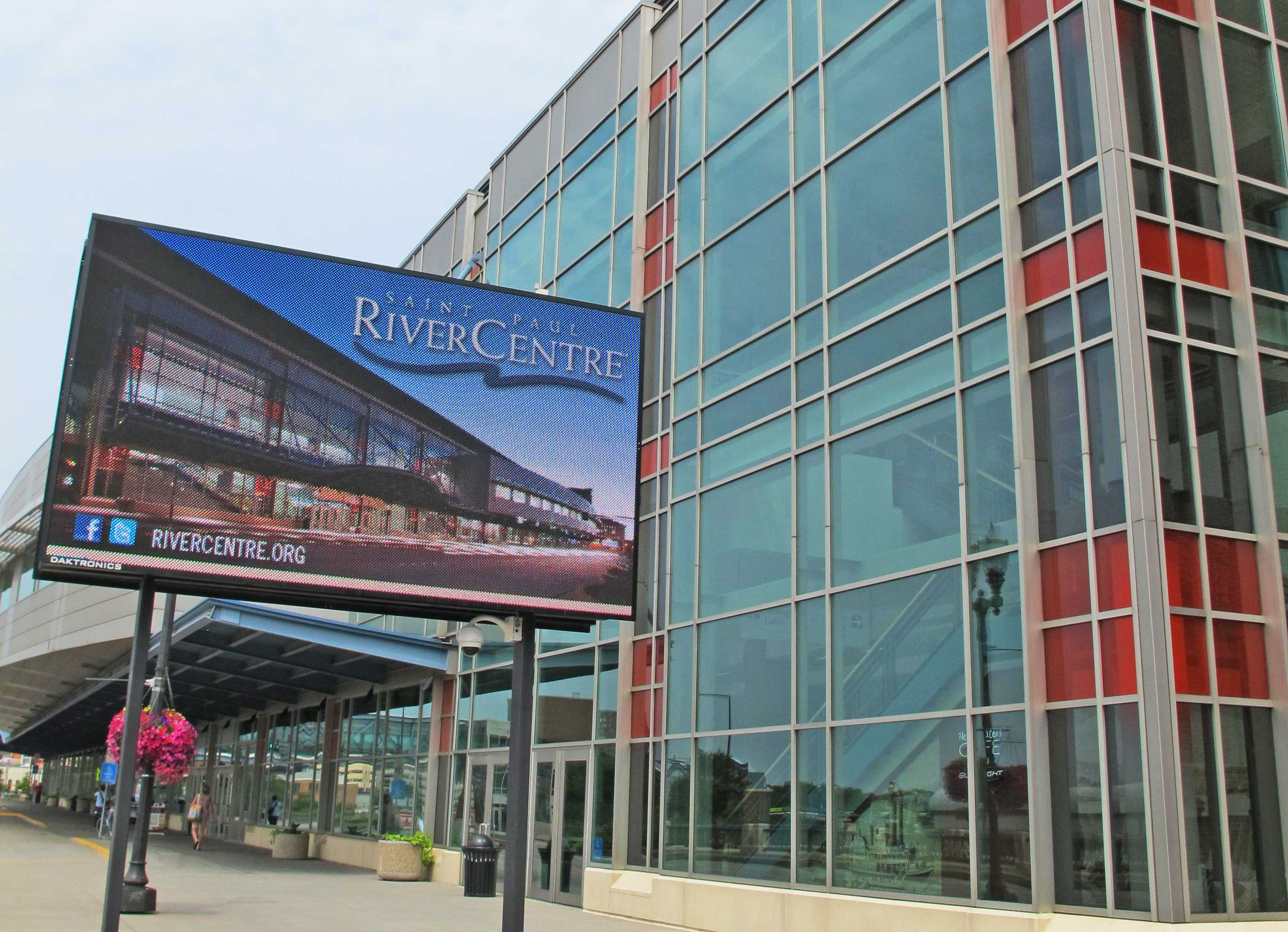 Exterior Marquee
Event graphic displayed on RiverCentre's exterior marquee sign, providing ongoing exposure along Kellogg Blvd.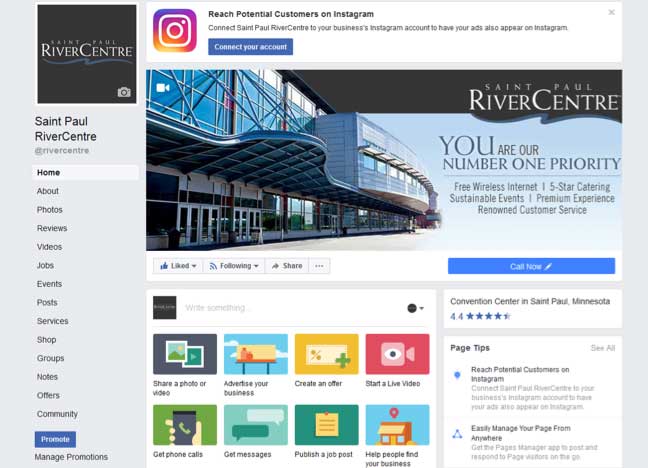 Social Media
We love to share the good work happening in our venues. Be sure to follow and tag us on our social media channels.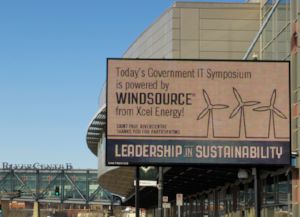 Windsource for Events
Windsource for Events is a renewable energy program from Xcel Energy through which event planners can choose to offset the electricity usage of their event with the purchase of wind power.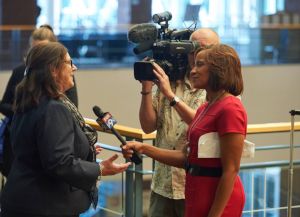 Public Relations
For public, ticketed events, our PR team provides supplemental PR services to help promote your event.



---
Web Banners and Email Signatures
Saint Paul RiverCentre is pleased to offer web banners and email signatures that vary in size and messaging to help you promote your upcoming event. Use them to link back to your website and create awareness and buzz about your event.
To use the banners below, select the size and wording you like. When the banner appears, right click and select Save Image As.