Government IT Symposium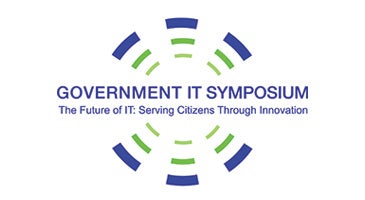 Tuesday, Dec. 5 - 8:30 AM - 4:00 PM
Wednesday, Dec. 6 - 8:00 AM - 3:30 PM
Thursday, Dec. 7 - 8:00 AM - 3:45 PM

The Government IT Symposium brings together over 1,000 IT leaders and professionals from across the spectrum of government agencies and systems, along with their private and civic sector partners, for three days of engagement, inspiration and information. As the country's longest running government IT event, and the region's biggest, this is THE place to join your colleagues and focus on using IT innovations, integration and intelligence to support the public good.

Register by November 2 to take advantage of early bird rates! Click here to register.

Gain multi-layered access to the Midwest's largest audience of government IT professionals as a 2017 Conference Sponsor! Sponsor and Exhibitor registration is open for the 2017 Government IT Symposium and is available on a first-come, first served based. Limited sponsorships are available. Register by November 14, 2017 by clicking here.

Parking: Attendees are encouraged to park in the RiverCentre Parking Ramp which is located on Kellogg Boulevard and offers skyway access to Saint Paul RiverCentre. Click here for more information on parking and directions.