History
Saint Paul RiverCentre
Designed by Hammel Green and Abrahamson, Inc. (HGA), this venue opened in 1998 to complement the existing Roy Wilkins Auditorium and St Paul Civic Center. Shortly after opening, the Civic Center was demolished and ground was broken to build Xcel Energy Center. Since then, Saint Paul RiverCentre has become a renowned location for events of all types to help support communities, make a positive impact, create vibrancy and foster connections.
The architecture and style of the building are comprised of many materials from Saint Paul and greater Minnesota including brick and wood from the north woods. Windows were the main focus of the design, providing a beautiful view of the river from the bluff. Inside this venue, guests will discover unique works from Public Art Saint Paul, including etched glass windows and an award-winning terrazzo floor.
Renowned for its leadership in sustainability. This venue is part of a campus that was one of the first venues to offer front of house organics composting to its guests. It was the first building to achieve sustainability certifications from LEED, Green Globes and APEX / ASTM. It continues to operate in a manner to support sustainable events and operations.
Quick Facts

Location: Saint Paul, Minnesota, USA

Adjacent to Xcel Energy Center and The Legendary Roy Wilkins Auditorium

Owner: City of Saint Paul
Operator: Saint Paul Arena Company (SPAC), an affiliate of Minnesota Sports & Entertainment (MSE)
Architectural Firm: Hammel Green and Abrahamson, Inc. (HGA)
Construction Cost: $75 million – funded by the City of Saint Paul
Opened: May 1998

Notable Events

2004 National Hockey League All Star FANtasy event
2006 USA Gymnastics National Championships
2008 Republican National Convention Media Headquarters
2018 NFL SuperBowl Taste of the NFL "Party with a Purpose"
2018 NFL Media Day Site
Multiple visits by United States presidents and other world dignitaries
Education Minnesota's MEA Conference
American Craft Council - Saint Paul Fine Craft Show
Donnie Smith Invitational Bike Show
Festival of Nations
Hmong New Year Celebration
Let's Play Hockey Expo
Minnesota Home & Patio Show
Minnesota Sportsmen's Show
Minnesota State High School League Events
Saint Paul Ice Fishing & Winter Sports Show
Starkey Hearing Foundation's "So the World May Hear" Gala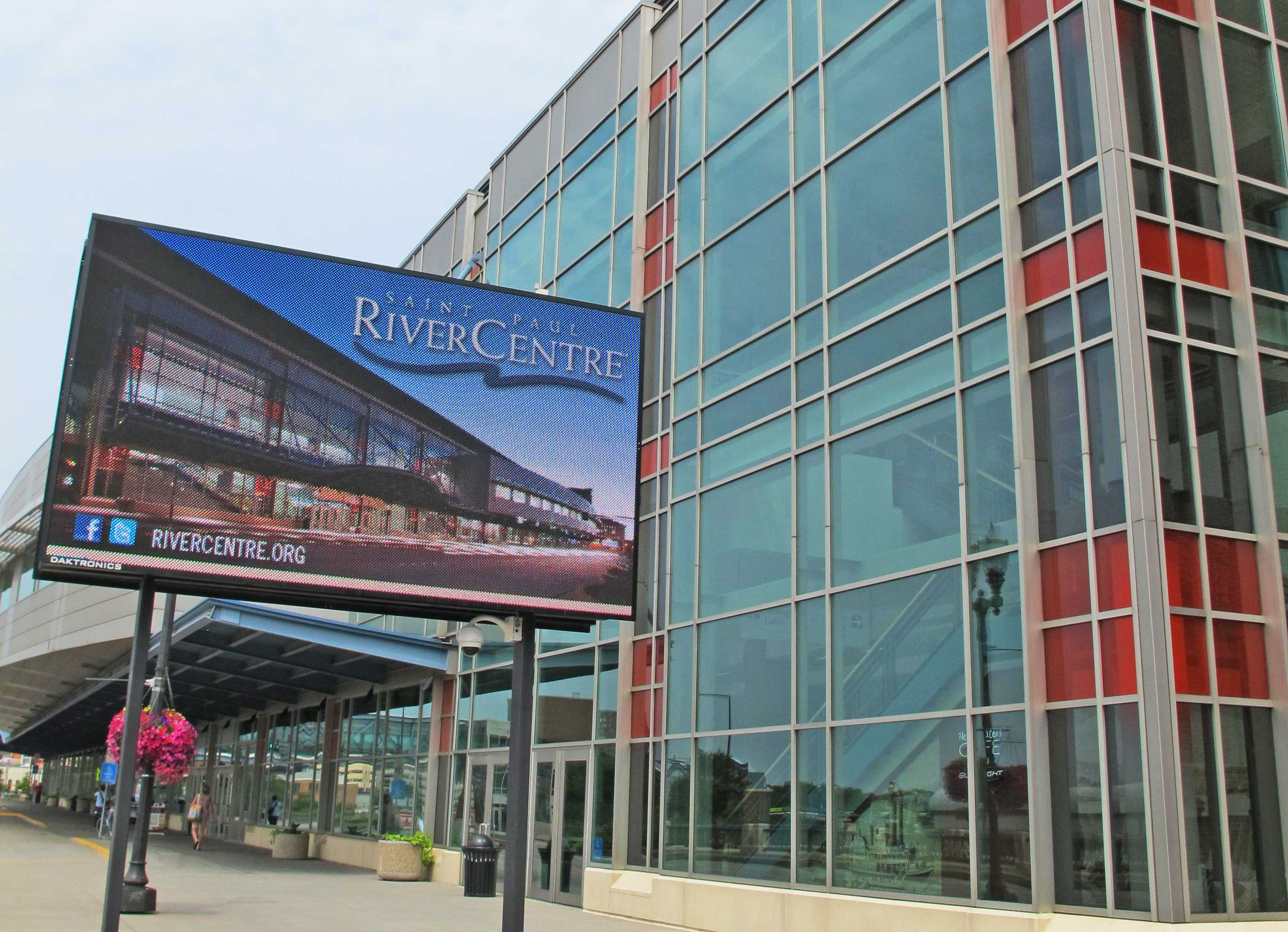 175 West Kellogg Boulevard
Saint Paul, MN 55102
(651) 265-4800
[email protected]
More Info
The Legendary Roy Wilkins Auditorium
The Legendary Roy Wilkins Auditorium is a 5,000-seat auditorium with floor and balcony seating. The main level features 44,800 square feet of exhibit space and 32,000 square feet of exhibit space on the lower level, which adjoins the Saint Paul RiverCentre exhibit hall.
Built in 1932, The Legendary Roy Wilkins Auditorium was originally called The Saint Paul Auditorium. In 1984, the auditorium was renovated and renamed Roy Wilkins Auditorium after Roy Wilkins, a Saint Paul native and former director of the NAACP. He was a legendary historical figure in America's climb towards achieving civil rights for all of its citizens.
In 2005, the auditorium underwent numerous upgrades including; a new full-service production audio system, upgraded production lighting, upgraded communications options, new balcony curtaining system, new video screens in the lobby, acoustical treatments, painting, re-upholstery of balcony seats, improved HVAC controls, new concession equipment and remodeled restrooms.
The Saint Paul Conservatory for Performing Arts Dance Instruction School, founded in 2005, currently resides in the upper level of The Legendary Roy Wilkins Auditorium. The school features four (3,240 square foot) dance studios with spring loaded flooring, 18' ceilings and built-in sound systems.
Notable Performers

Alice Cooper
B.B. King
Beck
Bob Dylan
Bruce Springsteen
Bruno Mars
Crosby, Stills, Nash & Young
Dave Matthews Band
David Bowie
Doobie Brothers
Foo Fighters
Goo Goo Dolls
Grateful Dead
Guns N' Roses
Imagine Dragons
Elvis Costello
Elvis Presley
Journey
KISS
Pearl Jam
Prince
Sting
Ziggy Marley
Wilco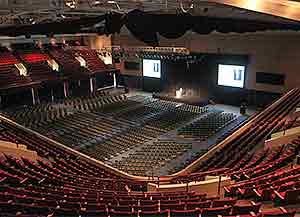 175 West Kellogg Boulevard
Saint Paul, MN 55102
(651) 265-4800
More Info