Land O'Lakes Kennel Club Dog Show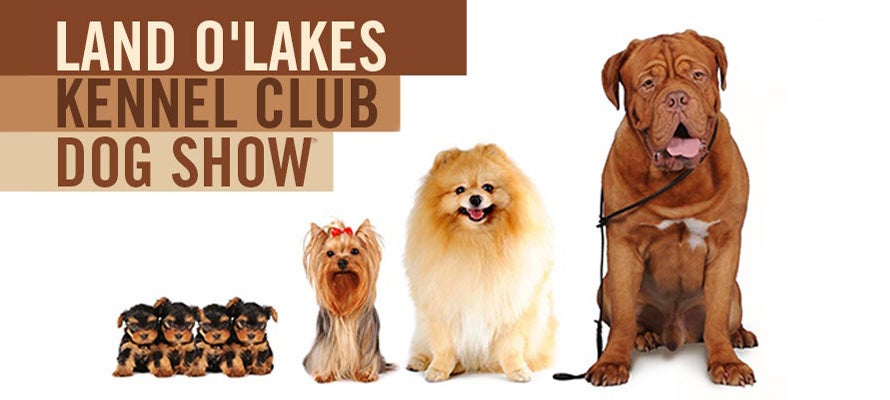 Land O'Lakes Kennel Club Dog Show
Event Info
More than 1,600 canines in 197 breeds will compete for American Kennel Club (AKC) awards when Land O'Lakes Kennel Club presents its annual Dog Show at Saint Paul RiverCentre Thursday-Sunday, January 5-8.
Judging, Meet the Breeds and Partners in Performance schedules can be found here.
American Kennel Club (AKC) "Puppy Party"
On Friday, Saturday and Sunday, owners of new puppies ages 4-6 months old are invited by AKC to enter a fun, interactive mock dog show geared strictly for puppies.
Meet the Breeds
Experts with a variety of breeds will be available on Saturday and Sunday. Attendees will have the opportunity to interact with experts on certain dog breeds and meet the breeds up close to learn more.
Midwest Regional Junior Showmanship Competition
On Saturday, the future of the dog world will compete in a junior handling competition which recognizes young handlers from the entire Midwest area.
Partners in Performance
On Saturday and Sunday, several non-profit organizations and individuals will hold presentations covering a diverse range of topics including Assistance Dogs, Detection, Guide Dogs, Therapeutic Dogs and much more.
Show Hours

Ticket Information

Exhibitor Information

Parking