Career Connect Day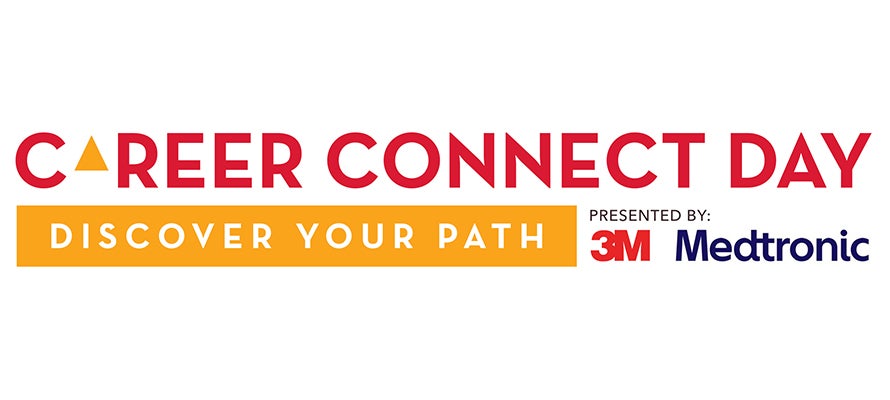 Career Connect Day
Event Info
9:00 AM - 4:00 PM
The St. Paul Area Chamber is excited to present the inaugural Career Connect Day at Saint Paul RiverCentre on October 18, 2022.
We will welcome 2,500 students from St. Paul area high schools to explore pathways for their futures. Students will have the opportunity to connect with a mix of Minnesota businesses in six different tracks of interest including:
Business, Management & Administration
Agriculture, Food & Natural Resources
Arts, Communications & Information Systems
Engineering, Manufacturing & Technology
Health Science Technology
Human Services
This experience reflects the needs of students at increasingly younger ages to envision their path beyond high school. There are more tailored ways for students to volunteer, intern, and shape their education than ever before. This experience gives them permission to explore, and the idea that they can and should create their own path.
Participating businesses will learn from the students as well as they talk with them about two and four-year education options, technical and trades skill sets, and professional careers to entrepreneurial ventures.
Career Connect Day promises to be a day of inspiration for all including our teachers and school leaders who strive to give their students opportunities. With their help, we're creating a variety of ways to move students through the experience based on their interests and preferred ways of learning and engaging.
Social Media

Parking

Attendees are encouraged to park in the RiverCentre Parking Ramp which is located on Kellogg Boulevard and offers skyway access to Saint Paul RiverCentre.