Celebrating 25 Years of Events and Impact on Our City, State and Region
Designed by Hammel Green and Abrahamson, Inc. (HGA), Saint Paul RiverCentre opened in 1998 to complement the existing Roy Wilkins Auditorium and St. Paul Civic Center. Shortly after opening, the Civic Center was demolished and ground was broken to build Xcel Energy Center. Since then, Saint Paul RiverCentre has become a renowned location for events of all types while serving as an important city and statewide asset, driving economic impact, providing jobs, and offering a location where people can come together to connect.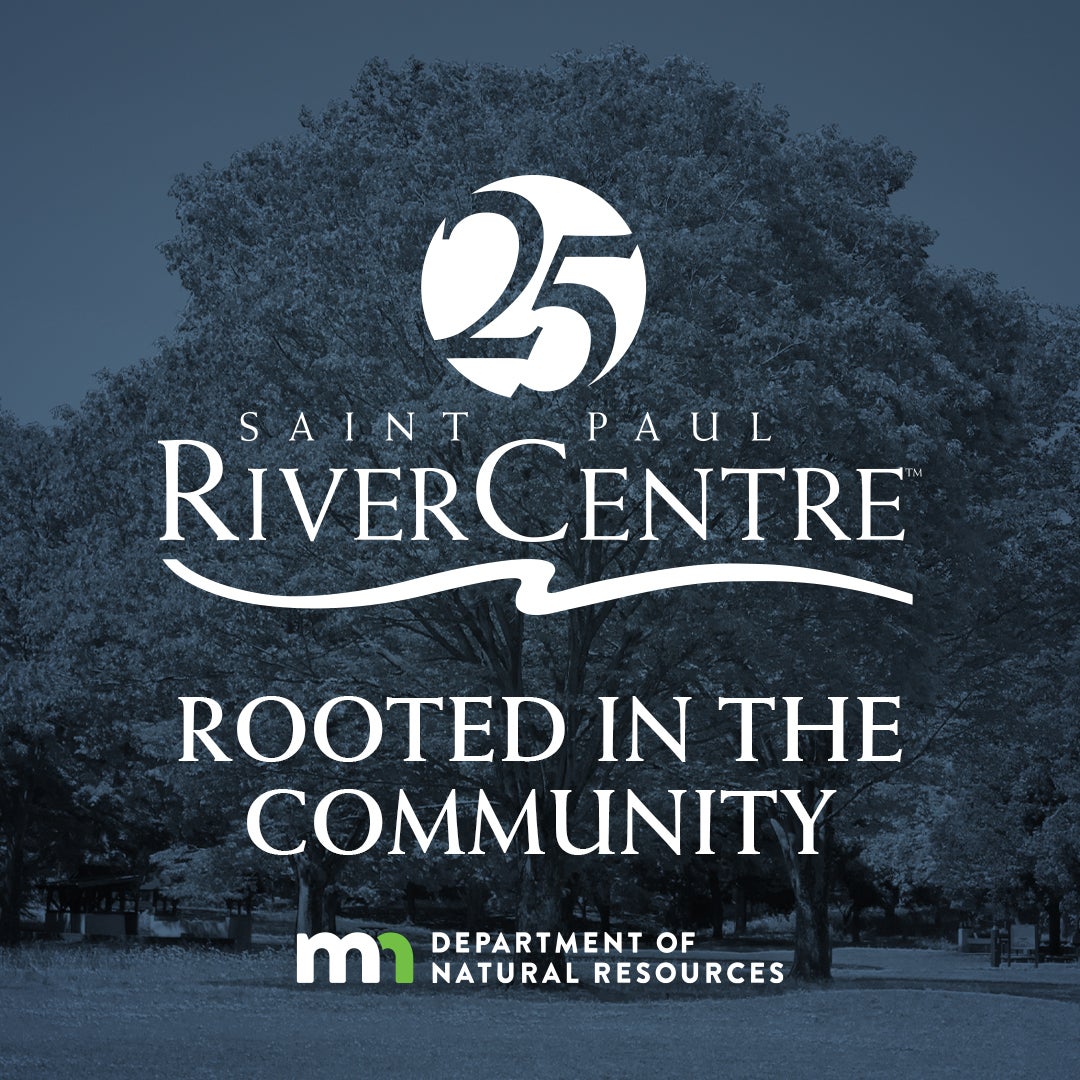 Rooted in the Community
To celebrate our anniversary, we are planting a tree for each room booked at Saint Paul RiverCentre in partnership with the Minnesota DNR.
Through a commitment to sustainability, we strive to be a top green destination in the sports, entertainment and events industry. Our organization continually seeks opportunities that reduce the environmental impact of our operations and fulfill our mission and values.
Renowned for its leadership in sustainability, this venue is part of a campus that was one of the first venues to offer front-of-house organics composting to its guests. It was the first building in the world to achieve sustainability certifications from LEED, Green Globes and EIC. It continues to operate in a manner to support sustainable events and operations.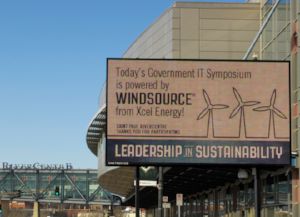 Saint Paul RiverCentre and the adjacent Xcel Energy Center and Roy Wilkins Auditorium are now completely powered by renewable electricity. All events on our campus are 100% powered by Windsource renewable electricity. Our namesake utility, Xcel Energy, was already providing over 30% "green" power from its grid, and we're offsetting the rest with the purchase of Windsource renewable energy.
More Info
Never the Same Day Twice
Walk into Saint Paul RiverCentre on Monday and it will look vastly different by Wednesday! With its variety of spaces and capabilities, Saint Paul RiverCentre hosts a myriad of events ranging from small meetings to city-wide conventions; black tie fundraising galas to hobby-focused consumer shows; dance competitions, gymnastics meets and roller derby bouts to graduation ceremonies, exams and holiday parties.
Notable Events Over the Years

2004 National Hockey League All-Star FANtasy event

2006 USA Gymnastics National Championships

2008 Republican National Convention Media Headquarters

2018 NFL Super Bowl Taste of the NFL "Party with a Purpose"

2018 NFL Media Day Site

Multiple visits by United States presidents and other world dignitaries

Education Minnesota's MEA Conference

American Craft Council Show

Donnie Smith Bike Show

Festival of Nations

Minnesota Hmong New Year

Let's Play Hockey Expo

Minnesota State High School League events

Saint Paul Ice Fishing & Winter Sports Show

Minnesota Sportsmen's Boat, Camping & Vacation Show

Starkey Hearing Foundation's So the World May Hear Awards Gala

Book Your Event at Saint Paul RiverCentre

Planning an event is no small feat, whether gathering 10 people or 10,000 people.

Rest assured, our team's goal is to ensure your experience in our facility is better here than anywhere else. We will keep pace with you from start to finish, making sure every detail has been covered. Count on us every step of the way.