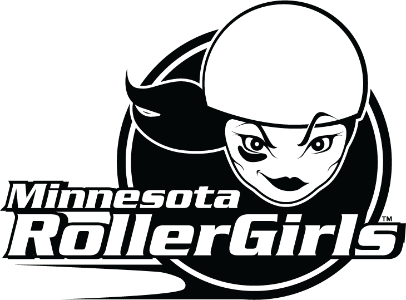 Feb

6

, 2019
Minnesota RollerGirls Bout 5: Survival of the Fastest Coming to Roy Wilkins Auditorium on Feb. 23
SAINT PAUL, MINN. - The Minnesota RollerGirls (MNRG) will host their next bout on Saturday, Feb. 23 at 7 p.m. in The Legendary Roy Wilkins Auditorium. It's the semi-finals. The Dagger Dolls are taking on the Rockits while the Garda Belts are battling the Atomic Bombshells. This month, MNRG are partnering with the Wildlife Rehabilitation Center and longtime partner the Ann Bancroft Foundation.
In honor of MNRG's 15th anniversary, a new award will be rolled out this season, titled "The Season 15 Crystal Skater." This award will be presented to a roller derby athlete whose hard work on and off the track is representative of the MNRG commitment to the sport and community. Only Season 15 rookies are eligible for this award, so come out to welcome MNRG rookies and see who takes the award home at season's end.
This year's season-long charitable beneficiaries are the Ann Bancroft Foundation's Let Me Play Grant, which funds athletic and dance equipment or participation fees for girls ages 5 through high school graduation, and the Wildlife Rehabilitation Center. The Wildlife Rehabilitation Center provides quality care for injured, sick or orphaned animals. Please bring pillow cases, large bath towels, canned air, or gift cards to Fleet Farm or Joe's Sporting Goods to support the Wildlife Rehabilitation Center's efforts. Bring an item for the Wildlife Rehabilitation Center and receive $2 off your ticket.
Doors open at 6 p.m. The first 200 fans to arrive will receive a limited edition t-shirt. Get there early for the pre-show featuring Pros of the Rope, a youth-focused, jump roping organization that promotes fitness and fun. The half-time show will feature Purple Funk Metropolis. After the bout, join the Minnesota RollerGirls for the official after party at Tom Reid's Hockey City Pub in St. Paul.
General admission tickets to the event are $15 in advance/$17 at the door. Tickets are available at local outlets, Ticketmaster.com or the Roy Wilkins Auditorium Box Office. Children nine and under have free general admission. Visit mnrollergirls.com for more details.