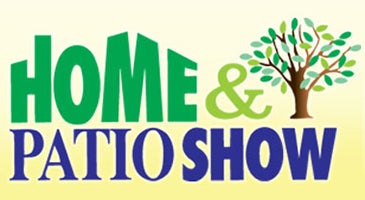 Jan 22, 2014
2014 Minnesota Home & Patio Show Coming Feb. 13-16
When the Minnesota Home & Patio Show opens at Saint Paul RiverCentre, you know spring is just around the corner. Presented by Mauer Chevrolet, the 35th annual show runs Thursday, Feb. 13 – Sunday, Feb. 16 and is one of the largest of its kind in the nation.

More than 300 local and national exhibitors will be on hand to offer creative solutions for all home project needs. The show is a great place to gather information, comparison-shop, get ideas and advice and get inspired. Exhibitors offer a look at the newest product innovations and trends for inside and outside the home. Included are contractors, remodelers, building suppliers, architects, landscaping firms and interior designers. Products range from windows and doors to flooring, furnishings, bathroom fixtures, cabinetry, energy-efficient furnaces, roofs and siding.
New this year, a unique display is in store for visitors to the JFK Experience. Walk in John F. Kennedy's shoes with an incredible exhibit that features over 350 items, including the authentic replica of the 1961 Presidential Lincoln Limousine.
Returning to the Home & Patio Show is the Trending Kitchen and Bath Idea Center, showcasing the most innovative products, technology and designs available for kitchens and baths.

Show favorite Don Engebretson, the Renegade Gardener, will be on site. Attendees can catch one of the countless free seminars by the pros from Home Depot, Minnesota State Horticultural Society and gardening guru Bobby Jensen. There are also special workshops for kids focused on easy building and gardening projects at the Kids Club and Kids Potting Bench areas.
Other show highlights include the Outdoor Living Area where gardens, created by area landscapers and nurseries, illustrate the newest trends in gardening and landscaping, showcasing native plants, pergolas, water features, landscaping materials, and inviting outdoor living spaces. Throughout the Outdoor Living Area, exhibitors feature products and services designed to make our outdoor spaces as comfortable and welcoming as those inside our homes.

The show is open Thursday from 2 p.m. – 8 p.m., Friday from 12 p.m. – 8 p.m., Saturday from 10 a.m. – 8 p.m. and Sunday from 10 a.m. – 5 p.m. Admission is $10 for adults and $2.50 for children ages 6 – 12. Children 5 and under are free with a paid adult admission. The event is produced locally by Cenaiko Productions, Inc.