Shades of Beauty Expo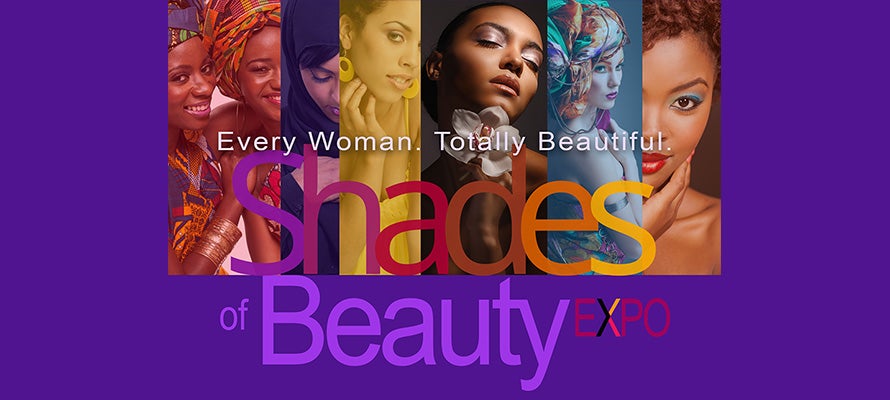 Shades of Beauty Expo
Event Info
The Shades of Beauty Expo is the freshest and boldest health and beauty event to hit the Twin Cities! The Shades of Beauty Expo was created for women of color who desire innovative, culturally-focused products and ideas for an enhanced (holistic) quality of life. SOBE'19 will be held on Saturday, July 13, 2019 from noon - 6 p.m. at Saint Paul RiverCentre.
The Shades of Beauty Expo has a five-fold goal:
Celebrate the essence of women of color
Support small, woman, and minority owned business by helping to increase their visibility and reach in the community
Inspire attendees by providing opportunities to learn techniques for better hair care, new styling, makeup application and general health
Empower women to be critical consumers by gathering information about available products tailored to their unique cosmetic and health care needs
Educate women on strategies for self-care through healthy eating, physical fitness, regular doctor visits, and more
The Shades of Beauty Expo is a gathering of sisters sharing, discovering, and celebrating their total beauty!
Ticket Information

Expo Only - Youth (ages 5-16) PRE-SALE - $5.00
Expo Only - Adult (ages 17+) PRE-SALE - $10.00
Ambassadors of Beauty Brunch + Expo (10 a.m. start) - $35.00
Expo + Xtreme Hip Hop (Bring your own step) - $28.00
Expo + Xtreme Hip Hop (Borrow a step) - $35.00
Expo + Xtreme Hip Hop (Take home a step) - $50.00

Exhibitor Information

Parking

Attendees are encouraged to park in the RiverCentre Parking Ramp which is located on Kellogg Boulevard and offers skyway access to Saint Paul RiverCentre.