MMGMA Winter Conference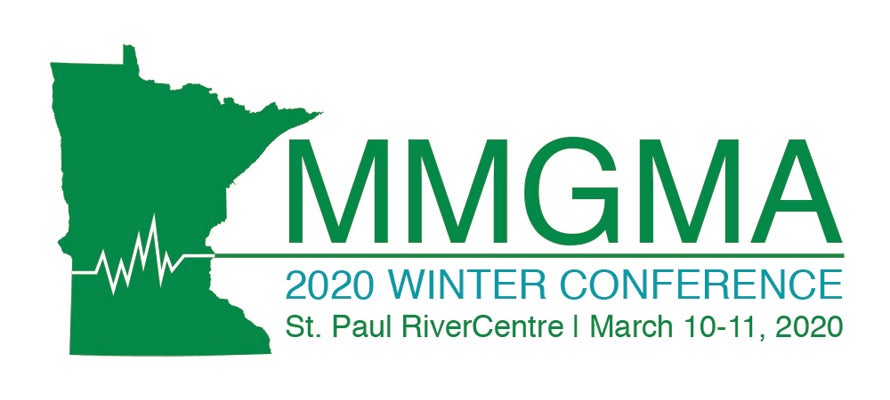 MMGMA Winter Conference
Event Info
We are very excited about the 2020 MMGMA Winter Conference and sincerely hope you can join us! For two days in March, we will gather at Saint Paul RiverCentre to learn new concepts, reconnect with colleagues and friends, make new acquaintances and become energized with new perspectives, connections and insights.
We have a dynamic line-up of speakers at the conference this winter including our two keynote speakers:
Paul Long, Motivational Speaker and Author, will explain his philosophy of Fundamism which are defined as the fundamentals of a FUN and optimistic lifestyle.
Darrel Thompson, President of Bolder Options, will focus on a life of giving and speak about his experience with family, community and football throughout his lifetime.
Throughout the two days, MMGMA will offer a variety of breakout sessions that will cover topics related to: Data Protection, Leadership Development, Expert Panels, Growth Strategies and more.
Ticket Information

Member and Non-Member tickets available.

Exhibitor Information

Parking

Attendees are encouraged to park in the RiverCentre Parking Ramp which is located on Kellogg Boulevard and offers skyway access to Saint Paul RiverCentre.