Minnesota Hmong New Year Celebration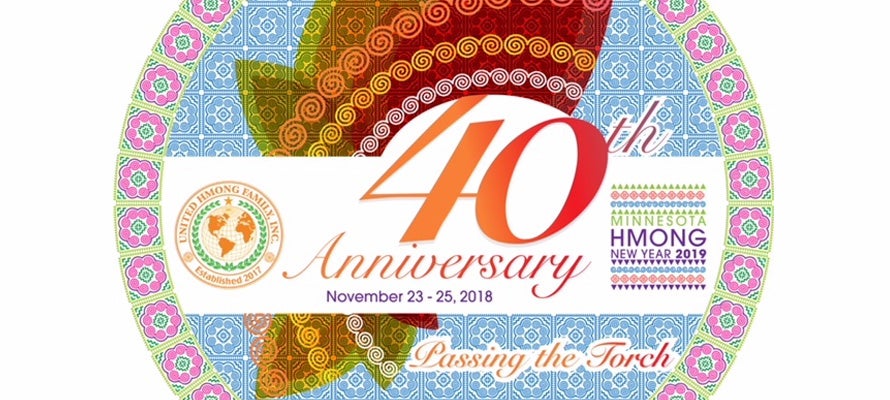 Minnesota Hmong New Year Celebration
Nov

23

/ Friday

8:00 AM

Nov

24

/ Saturday

8:00 AM

Nov

25

/ Sunday

8:00 AM
Event Info
November 23-25, 2018 - 8:00 AM to 10:00 PM

theunitedhmongfamily.org

Since the late 1970s, many Hmong families began resettling in Minnesota and were drawn to the great opportunities presented in supporting their families with great educational systems, jobs, and housing. This year marks our 40th annual celebration that will commence with an opening ceremony on Friday, November 23, 2018 with a ribbon cutting ceremony at 11:00 a.m. Followed by a traditional ball toss with community leaders and local elected officials. Then, a video montage of families and friends celebrating the new year from over 40 years will be shown. We will also have speakers over the course of the next 3 days share about their experiences either having participated in previous events as a competitor (first crowned Miss Hmong MN), or community leaders.

Merchandise vendors, cultural and ethnic food vendors, and businesses will be displayed at the event.

To celebrate this year's theme of "Passing the Torch" there will also be a concert on Saturday evening with a wide spread of talented artists well known by various age groups of Hmong Americans through the years from the early 80s to modern day. These singers will be flying in from as far as Thailand (Mr. Yujin Thao), and Providence, Rhode Island (Kab Nquas Vaas), and other local artists.

There will also be a fashion show, dance competition, and singing competitions on both stages. Along with the competitions will be two pagents, the Miss Hmong MN and the Miss Hmong Teen pageants, altering on both stages. Along with these competitions will be an awarding of the essay contest. The lucky recipient will be reading their essay on stage.
Ticket Information

We have advance tickets for $8.00. Please contact our offices at 651-447-2074.

Or, tickets sold at the entrance for $10.00 per person.

Any individuals 65 years old and older, and children under 42 inches are free.

Sponsor/Booth Information

Please call our offices at 651-447-2074 if you would like to sponsor the event or purchase a booth.