Minnesota Hmong New Year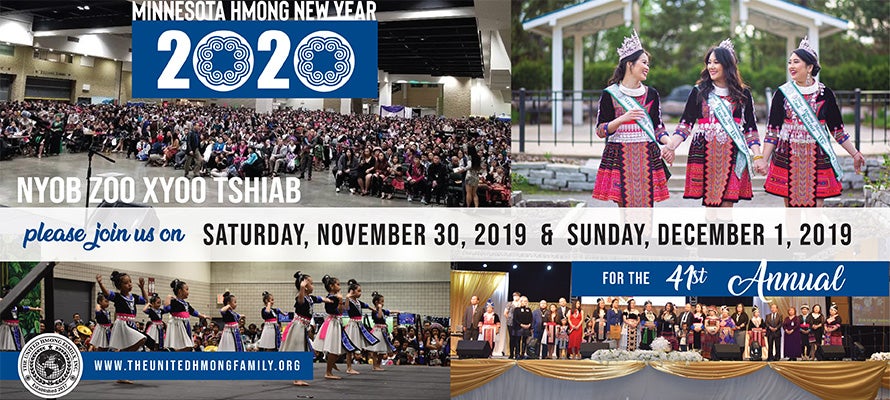 Minnesota Hmong New Year
Event Info
The United Hmong Family, Inc. is excited to host the 41st Annual Hmong New Year celebration in St. Paul, MN at Saint Paul RiverCentre. Hmong New Year is a cultural Hmong holiday celebrated for hundreds of years dating back to China. Many can still join in on these festivals in Hmong villages today throughout Southeast Asia and where there are large Hmong populations dwelling.
The event in St. Paul still draws over 35,000 spectators each year. Participants will be able to enjoy the rich Hmong culture, arts and food.
Sponsorship Information

Parking

Attendees are encouraged to park in the RiverCentre Parking Ramp which is located on Kellogg Boulevard and offers skyway access to Saint Paul RiverCentre.