Meeting of the Minds Dementia Conference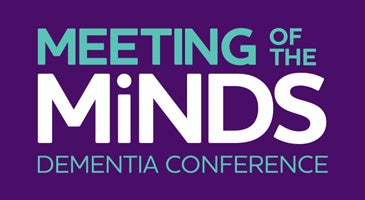 7:45 a.m. - 4:10 p.m.

The Alzheimer's Association Minnesota-North Dakota Chapter and Mayo Clinic's MEETING OF THE MINDS DEMENTIA CONFERENCE unites people impacted by dementia for a day of education, information and support. Each year 1,100 attendees participate in this innovative and insightful conference.

The 2018 conference will explore what happens when we look BEYOND DEMENTIA:
- Select from 33 relevant and practical sessions, and hear from speakers that may expand the way you think about dementia.
- Connect to resources and support, featuring up to 70 exhibits.
- Visit the Technology Lab to learn how to create an empowering environment for people impacted by dementia.
- Discover ways to live more fully with dementia.

By partnering with us, you are distinguishing your company as an expert in your field and providing critical resources and education to conference attendees. Don't miss your chance to promote your company to this unique audience! Click here to learn more about sponsorship.

Parking: Attendees are encouraged to park in the RiverCentre Parking Ramp which is located on Kellogg Boulevard and offers skyway access to Saint Paul RiverCentre. Click here for more information on parking and directions.