Loffler's Tech Fest 2019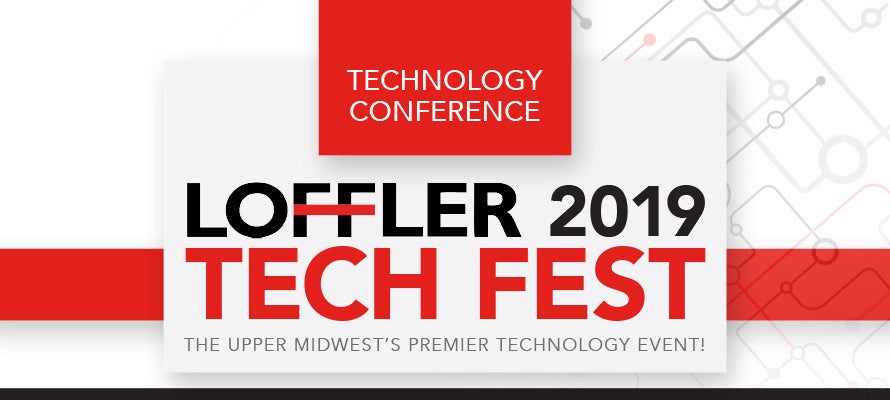 Loffler's Tech Fest 2019
Event Info
Loffler's Tech Fest 2019
8 a.m. - 4 p.m.
Start the day off with our panel of IT experts from local businesses including Cambria, Shaw-Lundquist Associates, Minnesota Timberwolves & Frandsen Financial.
Discover how the latest technology can help secure your organization's network infrastructure and scale for the future in breakout sessions throughout the day. Add to that a delicious lunch with keynote speaker PJ Fleck, University of Minnesota Head Football Coach, fabulous prizes and a happy hour sure to put a smile on your face!
Session Highlights Include:
Microsoft Office Tips and Tricks for Users and Administrators
The Future of Business Communications
Delivering a Unique Customer Experience
Your Secret Weapon in the War Against Cyber Crime
Robotic Process Automation: Driving Digital Transformation
Today's Enterprise Cloud Journey – There's More to Consider Than You Realize
Many more!
Parking

Attendees are encouraged to park in the RiverCentre Parking Ramp which is located on Kellogg Boulevard and offers skyway access to Saint Paul RiverCentre.