Gala For Goals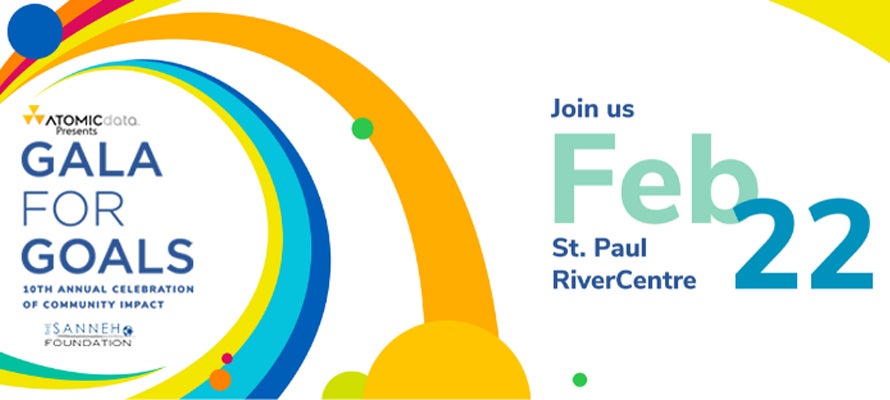 Gala For Goals
Event Info
This year's Gala For Goals is the 10th Anniversary of The Sanneh Foundation's signature fundraiser, with over 1,300 philanthropists, community leaders, organizational partners, and friends of The Sanneh Foundation gathering to celebrate a decade of community impact.
Gala For Goals raises the resources necessary to support the organization's mission to empower kids, improve lives, and unite communities. Last year alone, The Sanneh Foundation implemented 100 free summer camps for 7,000 kids, provided 35,000 meals and mentored over 2,500 students.
The Sanneh Foundation is excited to celebrate these accomplishments and looks forward to advancing the mission with this year's Gala For Goals. Please visit galaforgoals.com to learn more.
Parking

Attendees are encouraged to park in the RiverCentre Parking Ramp which is located on Kellogg Boulevard and offers skyway access to Saint Paul RiverCentre.