Fantasy Flight Games World Championships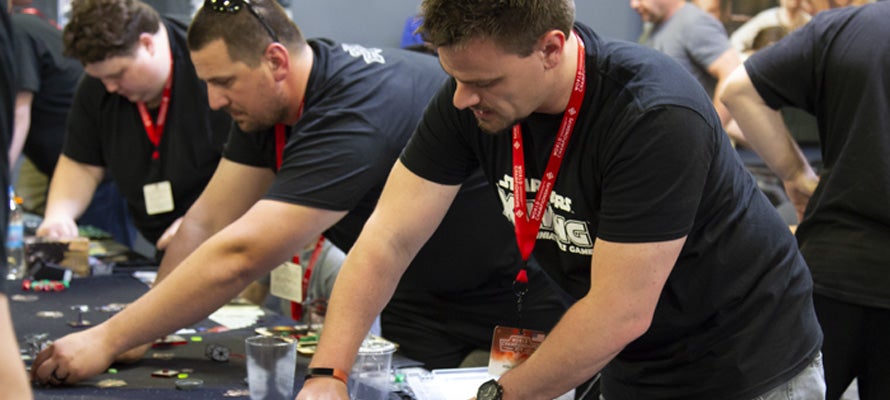 Fantasy Flight Games World Championships
Event Info
Fantasy Flight Games is proud to host the World Championships for two of the biggest games in the tabletop game industry - X-Wing™ and Star Wars™: Destiny.
Competitors from all around the world have competed to earn invitations to this event and will battle it out until one of them is crowned as the World Champion!
Spectators are welcome, but participation will be limited to registered entrants.
Ticket Information

Event Schedule

Wednesday, Oct. 16 - 8 a.m. - 10 p.m.
Thursday, Oct. 17 - 8 a.m. - 10 p.m.
Friday, Oct. 18 - 8 a.m. - 10 p.m.
Saturday, Oct. 19 - 8 a.m. - 10 p.m.
Sunday, Oct. 20 - 8 a.m. - 10 p.m.

Parking

Attendees are encouraged to park in the RiverCentre Parking Ramp which is located on Kellogg Boulevard and offers skyway access to Roy Wilkins Auditorium.