American Craft Show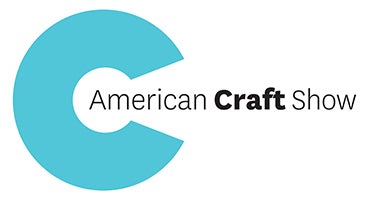 Thursday, April 19 - 6 PM - 9 PM (Preview Party)
Friday, April 20 - 10 AM - 8 PM
Saturday, April 21 - 10 AM - 6 PM
Sunday, April 22 - 11 AM - 5 PM

Join us for three days of festivities celebrating all things handmade at the American Craft Show in St. Paul. Come meet and shop craft like you've never seen before from more than 230 of the country's top contemporary jewelry, clothing, furniture, and home décor artists.

Plus, meet the country's top emerging artists! Stop by our Hip Pop Emerging Artists' booths on the show floor to see their contemporary pieces ranging from sophisticated elegance to cutting-edge.

IT'S NOT JUST ABOUT SHOPPING
• Love fashion? Don't miss programming in the Style Slam booth where professional stylists show how handmade pieces are the perfect fit for any fashion-conscious wardrobe.
• Get an up-close look at the creative process of top artisans and industry experts at our experiential Let's Make Inspiration Stations. Fun for the whole family!
• See craft in context at our home décor exhibition "Make Room: Modern Design Meets Craft." This year's theme, "Color Story," asks designers to create room vignettes inspired by a favorite color or group of colors that make a cohesive design statement.

Advance preview party tickets are available until Wednesday, April 18, 2018. If you would like to attend the preview party, you may still purchase your ticket on-site for $85. Proceeds benefit ACC's educational programming.

On-site admission
$12 for a one-day pass

Advance tickets online
$11 for a one-day pass
Online tickets are only available through April 19.

$5 after 5 p.m. Friday night on-site purchases only

Entry for children 12 and under and American Craft Council members is free. Membership is $40 a year.

Tickets are non-refundable.

Parking: Attendees are encouraged to park in the RiverCentre Parking Ramp which is located on Kellogg Boulevard and offers skyway access to Saint Paul RiverCentre. Click here for more information on parking and directions.