2018 NAMI Minnesota State Conference: Transforming Attitudes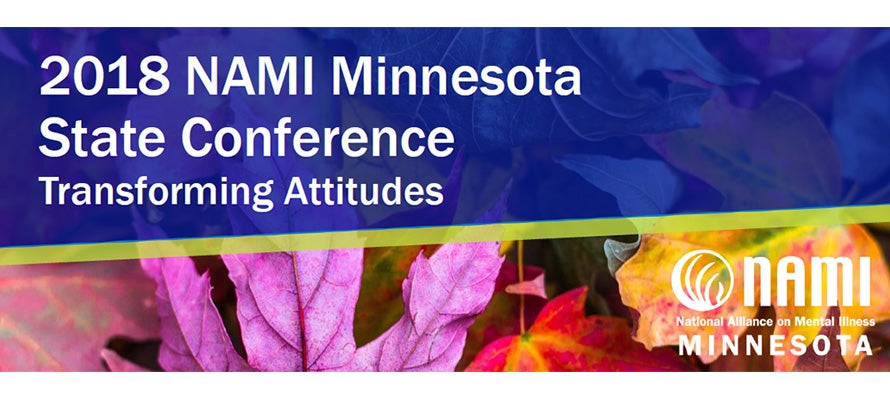 2018 NAMI Minnesota State Conference: Transforming Attitudes
Event Info
8:30 AM - 5:00 PM

The 2018 NAMI Minnesota State Conference: Transforming Attitudes will be held Nov. 3 at Saint Paul RiverCentre. Keynote speakers include Daniel E. Dawes and Sam Miltich. The conference is sponsored in part by the Minnesota Department of Human Services, Community Supports Administration; Medica; Accra; River Oaks of Minnesota; Vail Place; Ellie family Services; and the Minnesota Department of Employment and Economic Development.

Breakouts: This year's conference will feature 18 breakout sessions, with sessions for professionals, individuals living with mental illnesses, family members, advocates, and students. Full breakout information is available here.

CEUs: The 2018 NAMI Minnesota State Conference has been approved for 5 CEU hours for social workers by the Minnesota Board of Social Work. Additional CEUs for LMFTs, LPCs, LPCCs, and LADCs are pending. This event has been designed to meet the Minnesota Board of Nursing's continuing education requirements. It is the individual licensee's responsibility to ensure that this event meets their continuing education requirements.
Ticket Information

NAMI Minnesota members: $60
Non-members: $100
Students: $35
Limited partial scholarships are available.

Exhibitor Information

Parking