2017 Human Rights Symposium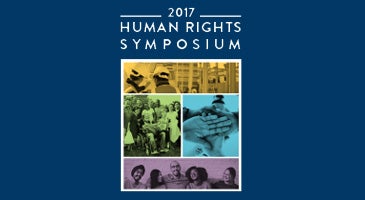 Tuesday, Dec. 12 – 8:00 AM – 4:30 PM
Wednesday, Dec. 13 – 8:00 AM – 4:30 PM

Join the Minnesota Department of Human Rights Dec. 12 and 13 for the 2017 Human Rights Symposium. The annual conference will explore ideas and best practices related to creating a more inclusive Minnesota for all.

The Symposium's first day will focus on issues related to local communities and educators. Duke Law Professor Jane Wettach will provide the Day 1 keynote address and discuss school suspensions and expulsions.

The Symposium's second day will focus on tackling larger issues highlighted by Dr. Algernon Austin's keynote presentation in which he will provide his unique perspective on this year's symposium theme "Creating a More Perfect Union."

Each day of the conference will offer more than 25 sessions to choose from on topics including: Public Policy & Civic Engagement, Economic Development & Housing, Education, Employment, Criminal Justice, Disability, and Emerging Issues.

Choose to attend one or both days. Registration closes Dec. 8, so don't wait.

Parking: Attendees are encouraged to park in the RiverCentre Parking Ramp which is located on Kellogg Boulevard and offers skyway access to Saint Paul RiverCentre. Click here for more information on parking and directions.